When: December 3rd, 2019
Where: Brussels, BE
APIs are the building blocks of your digital transformation. They give you the perfect opportunity to set up a flexible architecture that give you the agility and innovative power you need to keep your organisation successful. Both on a technical and conceptual level, important choices have to be made that are of great importance for the success of your API management programme.
The API Summit will bring together a diverse group of professionals to discuss the most relevant challenges they face when setting up and managing a successful API management programme. The summit is an unique gathering where interaction and learning from the experience of others are central.
API's are everywhere and an increasing part of a company's strategy is to create a public API. But for most people API's still imply a technical thing and they are unaware of what it takes to create, run and maintain an (public) API. To create a level of awareness in a fun way surrounding this topic bol.com uses the API Game, to train and inspire people from both business and IT. In this interactive session you will actively participate with and against others by playing the API Game the way we do it at bol.com. Can you and your team make the right choices to win the API Game?!
Tom Höfte - IT Architect @ Xebia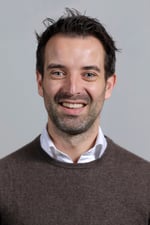 Tom's career in IT started as a developer, over the years, he fulfilled different roles within project teams varying from developer to lead architect. This gave him a deep knowledge and understanding of IT technology and delivering IT projects throughout the complete life-cycle, from concept to grave. Skills that he considers crucial to act as Lead Architect.
Tom is a strong advocate of a lean way of working with focus on customer needs, the end product and delivering fast with the highest quality. Delivering challenging IT projects in the front line of IT that is what he is passionate about.