When: November 12-16th, 2018
Where: Antwerpen, Belgium
Turn your site into a Progressive Web App in a day
Want to give your users a great mobile app, but you can't hire developers for 3 platforms? Or you have a native app, but can't seem to convince enough of your userbase to install your app? With the latest web platform features, the web is becoming a realistic alternative to native apps. A Progressive Web App lives on the homescreen, works offline and can access most of the device's capabilities.
This live coding session demonstrates that building a Progressive Web App does not have to take much time. Dealing with service workers, offline browsing and cache invalidation might seem intimidating at first, but with right tooling, you can get a first iteration released in a day. Next iterations can provide more functionality.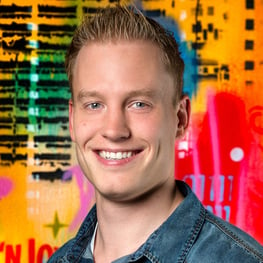 Ruben Oostinga - Software Developer @ Xebia

Ruben is a software development consultant at Xebia. He focusses on setting up frontend architectures and improving software development teams.
Originally he is a backend developer. Nowadays he leverages his software engineering skills to avoid having to rebuild the frontend every couple of years.

Follow Ruben