When: 5th July 2018
Where: Amsterdam, Netherlands
Letting go of old habits. How to transform into a successfull Agile organization?
At the end of 2015, KPN iTV decided to transform into an Agile organization as part of their strategy. The commercial product and the technical operational/ development organization have joined this adventure together. Inspired by the disruptive transformation at ING Domestic Bank and the Spotify Engineering culture, KPN TV and its employees have set up a more customer-oriented organization. This focused on the balance of delivering results and 1 customer experience faster and more satisfactorily on the one hand, and the personal and professional development of the people on the other. During this session at Scrum Day Europe, Ziryan Salayi (KPN iTV) and Menno van Eekelen (Xebia) will take you on this transformation journey about letting go of old habits, appreciating new habits and skills and about his role as internal change agent. On the basis of a number of essential elements and learnings in this transformation and components in the organizational structure, we provide participants of this session tools to start your own transformation journey or to better understand their own current transformation journey.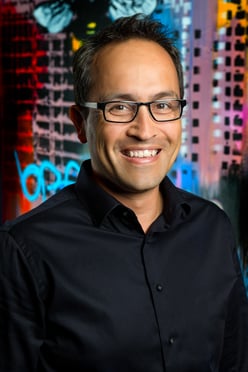 Menno van Eekelen is an Agile transformation consultant at Xebia. From that role, he has been advising and supporting organizations since 2008 in the transformation to the Agile way of working and the change in organizational structure, attitude and behavior. Menno, as a lead consultant in transformations, gets energy from learning. What he can teach the employees and the leadership team, as well as what he learns and what he can give back to the community and other companies. In addition, the focus on visualization, together with the organization, is a crucial part in the success of a transformation.