When: February 24th, 2020
Where: New York
The A in SRE: Architecting for reliability
Site reliability engineering (SRE) has become a popular discipline within organizations to improve the reliability of their IT landscape. Typically, SRE focuses on improving reliability of existing services by optimizing the operational procedures and feedback loops to the teams with the ultimate goal of improving service reliability.
Marco van der Linden and Tom Hofte demonstrate how to design reliable and observable systems based on clear SLOs.
Join in and learn how to better define clear SLOs and translate them into a reliable and observable system, using well-established architectural patterns.
---
Marco van der Linden - IT Architect @ Xebia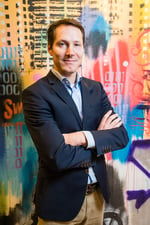 Marco is an IT solutions Architect with more than 15 years experience in software development. He is especially interested in distributed systems design but has worked on all kinds of systems using all kinds of technologies.
---
Tom Höfte - IT Architect @ Xebia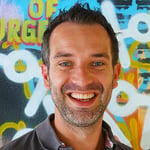 Tom Hofte is an IT architect at Xebia. Tom has been working as a lead architect in IT for more than 10 years, focusing on integration architectures and distributed system design. He began his career as a developer and over the years has taken on a number of roles within project teams, giving him a deep knowledge and understanding of IT technology and delivering IT projects throughout the complete lifecycle, from concept to grave.

Follow Tom