When: November 15-16th, 2018
Where: 's Hertogenbosch, Netherlands
Distributed systems are more unreliable
From the rise of service-oriented architectures to the now more common microservices, it is clear that IT systems consist of more and more components. Sticking to classic patterns for application integration means that systems become more vulnerable. A higher level of disruption or unavailability of one of the components immediately causes a disruption on the entire system. Based on practical examples, this presentation displays the issues that you need to take into account when setting up a distributed system.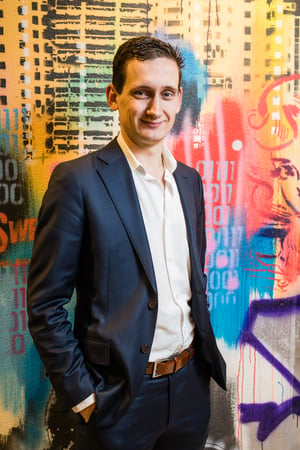 Eric Nieuwenhuijsen - DevOps Consultant @ Xebia
Enthusiastic and passionate about new techniques. Uses the latest techniques to drive value for your business and doesn't get stuck in best practices. In the fast paced IT world it's important to keep innovating as standing still is the same as moving backwards.

Eric likes working on technologies to improve the self-service capabilities of teams to create more time for your platform team to keep expanding the system they are maintaining. With a background in programming and IT operations he has grown into somewhat of a DevOps role and this gives him the ability to write the glue code to tie all used technologies together.

Follow Eric
--------------------------------------------------------
Edo Poll - DevOps Consultant @ Xebia
Edo is an IT architect specialized in Software-, Solution- and Enterprise IT Architecture. He does not merely focus on the "technical" content, he also pays attention to the organization, processes and the people. Both the business and IT side of things.
Edo likes to act as an intermediary between business and IT, development and operations, applications and infrastructure, (senior) management and specialists. He is working on assignments for companies that are operating entirely in the "digital world", focussing on e-Commerce and e-Service, and all required innovation in these areas.
Edo is known as an "idea" person, talented at conceptualising and communicating his ideas very well to all levels of an organization.