When: November 15-16th, 2018
Where: 's Hertogenbosch, Netherlands
Useful Blockchain patterns
The world of blockchain is full of (apparent) paradoxes!
speculative value surpresses real-life value

most trade is centralized off-chain and not decentralized on-chain

physically very decentralized and redundant computing model, logically 1 shared system

"smart contracts" simply carry out code

...
Blockchain can help us! Sometimes by using it, more often by making us consciously think about concepts such as value, decentralisation, trust, governance and then not applying them.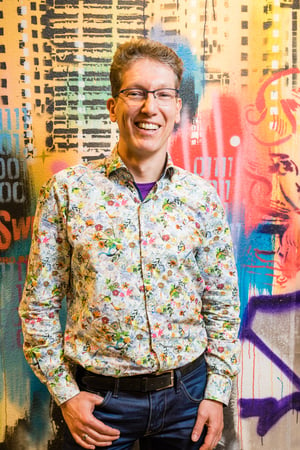 Bastiaan Bakker - DevOps Consultant and Blockchain enthousiast @ Xebia
Bastiaan Bakker works as DevOps coach at Nederlandse Spoorwegen. He enjoys helping teams with their DevOps journey as well as coding cloud infrastructure himself. Being a firm believer in "You build it, you run it", he happily has run pager duty throughout most of his career. At Xebia, Bastiaan is also known as Chief Blockchain Pragmatist, feel free to ask anything about Ethereum 🙂

Follow Bastiaan