Bas Harenslak and Vincent Warmerdam on Stage
At EuroPython 2018, taking place from July 23 - 27, 2018, Bas and Vincent will be on stage on Friday, July 27, 2018. From 11:20 they will talk about: Winning Card Games With 1000+ CPUs.
Bas Harenslak - Data Engineer at GoDataDriven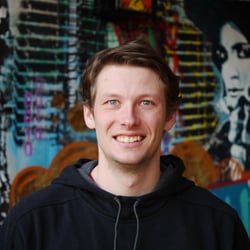 Bas is a data hacker at GoDataDriven. He holds a master's degree in Computer Science. In his daily job he helps companies become more data driven by building data solutions, and wants to combine cool data products with scalable and solid software.
In his spare time he likes to go fast, whether it's on a snowboard or in a go-kart.
Vincent Warmerdam - Data Scientist (and self-proclaimed "Pokemon Master") at GoDataDriven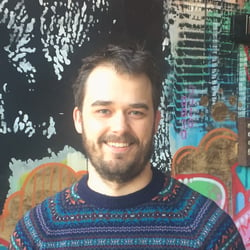 Vincent obtained a Msc in Econometrics and Operations Research and worked as an independent data scientist. The world will be a better place if people use data effectively which is why he gives free lectures/sessions to people who want to get started with open source data analysis in Amsterdam. He is fluent in python, R and javascript and even dabbles with C/C#/C++ and scala from time to time.