Jullie maken beiden kans op een gratis 2-daagse vervolgtraining met certificaat!
---
Van welk onderwerp wil je nou eigenlijk wel meer weten? Dit is jouw kans om hier laagdrempelig mee te starten. Geef iemand een gratis training, of deel de kosten met een Tikkie.
Weet je al wie zou je mee willen nemen? Vraag ze gelijk:
---
Hoe werkt het?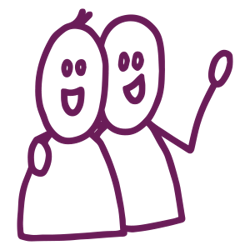 Kies hieronder een Foundation training van het onderwerp waar je mee van wilt weten
Nodig jouw vriend, vriendin, collega of kennis uit.
Vul het formulier in
Wij nemen daarna contact op om jouw inschrijving te regelen
Ga lekker samen op training op een van onze locaties
In oktober hoor je of je de 2-daagse vervolgtraining hebt gewonnen
---
Kies je Foundation training
---
Schrijf je nu in voor de
Bring a Friend for Free Zomer Actie
En maak kans op die 2-daagse training met certificaat!