What is exciting about the role?
Individuals who are passionate in bringing about continuous improvement in teams, and driving a positive change within the organization by using Scrum / Kanban Framework. They are expected to have an Agile mindset with a strong belief in the Manifesto and Principles.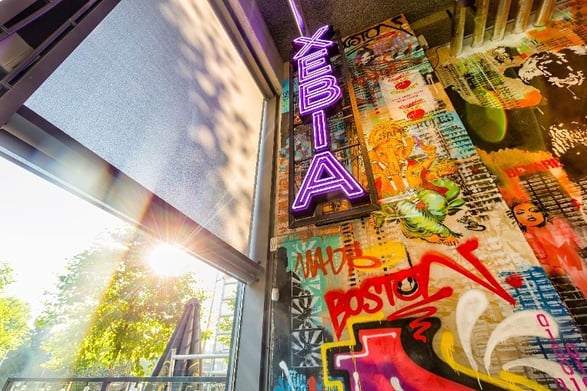 What we look for in you? .
Responsible for monitoring the Scrum process and ceremonies.

Coach the team to understand Scrum Values, Artifacts and Roles

Guiding the team on how they can become Self-organized

Protect the team from external interferences

Should be able to address the System Impediments at organizational level.

Should be able to facilitate Conflict Resolutions

Educate the Product Owner, in Refining and Maintaining the product backlog

Uses a Servant leadership style to support the team

Establish a Trustable Working environment where all problems can be raised without fear

Build Transparency within the team

Radiate required information to the people outside the scrum team

Creates relevant metrics to measure team progress with a continuous focus on improvement

Ensure that a Definition of Done is maintained and followed by the team

Should be able to monitor Sprint /Release progress through Burnup and Burn-down charts

Coach and supports team in estimation and planning

Help the team to assess their Scrum Maturity Level and support them in progressing continuously

Work within the client organization to help them improve Agile/Scrum adoption

Would have experience of Distributed Scrum.

Ability to handle and manage the Leadership team

Worked on any of these tools – JIRA / TFS / Rally / Version One


Good to have
Working knowledge of TDD & BDD practices

Knowledge on Continuous Integration practices
Location: Bangalore, Gurgaon or Pune
Minimum Qualification
Minimum 6 years of IT experience of working on software development in any capacity

Worked as Scrum Master for at least 2 years

Ready to travel for assignments (this is a must)
Preferred Qualification
A certification in Scrum (CSM / PSM or PMI ACP)

Worked in at least 2 different Agile environment/organization
Our culture
We thrive for authority. This can only be achieved by working with the best people, offering them the most challenging projects and create a continuous learning environment.
All this is in place so you can accelerate your career.


What can you expect?
Inspiring working environment

The most challenging assignments

Every 2nd week in-house knowledge sharing session (XKE).

Trust

Freedom to accelerate

Much more!
What's next?
At Xebia you find like-minded colleagues who are forerunners in their field, are used to get customer organizations moving and have the courage to leave the beaten track. By sharing knowledge with customers and communities, we constantly broaden our expertise and decide what the next cool thing is to work on.
We challenge you to accelerate your personal development. Curious? We like to tell you more or invite you to one of our events!