Development teams often are pushed by the business to deliver new functionality as soon as possible to keep ahead of the competition.

As a consequence, bad performance, bugs and service outage could occur. This builds up to a point where end users are affected, and the business cannot ignore these issues anymore.

Read this whitepaper written by Riccardo Corradin, and find out how to deal with situations like this!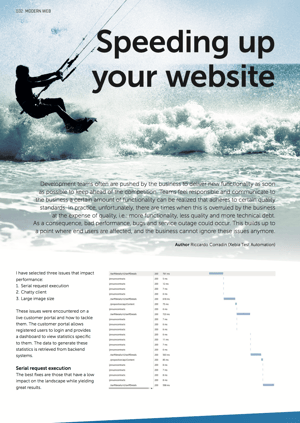 "Riccardo grew up
with a focus for detail
and 'Italian' quality,
nowadays he uses
these traits to improve
the IT landscape of
his clients.
He has an agile mindset and likes to build bridges that close gaps between teams."