Sharing knowledge is within Xebia's DNA. That is why we offer a series of free webinars to share best practices and give concrete guidelines as an answer to current business questions.
Please use the form on the right hand side 👉to get access to the recording.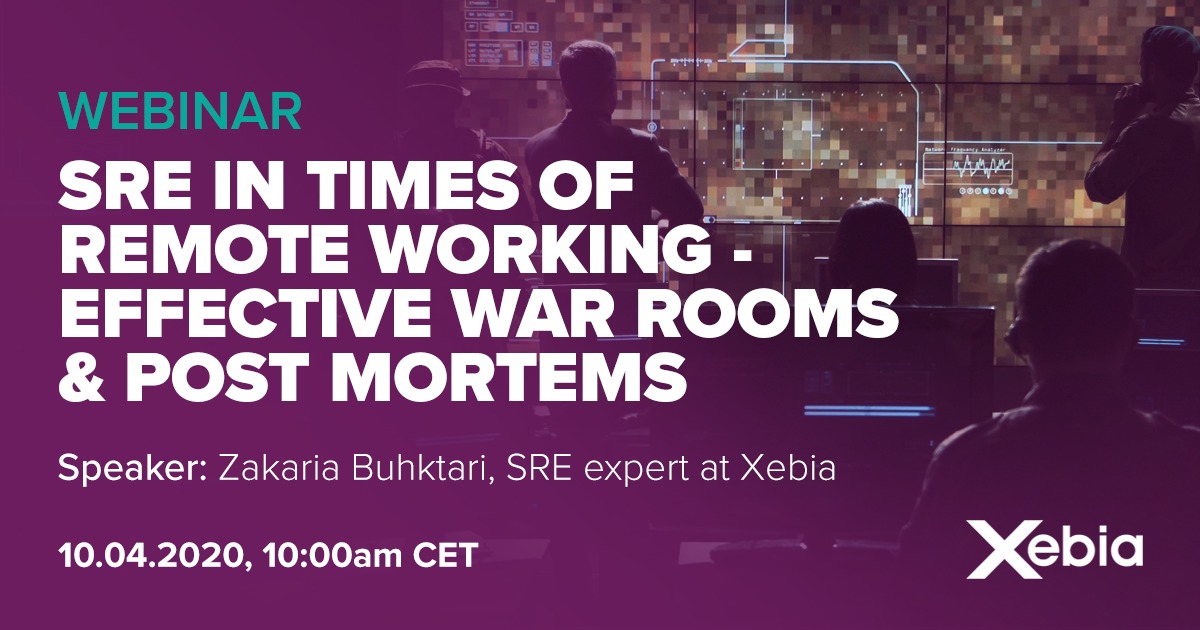 Having shifted to a remote working set-up also has consequences for your activities around Site Reliability Engineering (SRE). How do you handle incidents in your team when everybody is working from home? How do you tackle the challenge of setting up a war room and organizing valuable post mortems with external parties involved?
Join this webinar and learn how to navigate through resolving an incident and avoiding chaos along the way. Get advice on how to prepare war room sessions and post mortems efficiently.
Why should you watch this webinar?
This webinar is part of Xebia's portfolio within SRE Consulting & training