Portfolio management is one of the most crucial building blocks in unlocking and enabling Agile way of working. Why, one may ask? Creating a clear and structured overview of what is being worked on in, clear set of alternatives to choose from if a pivot is required, and a clear prioritization approach is easy in theory but can be very difficult to implement in practice, given the number of frameworks available (SAFe, Kanban, hybrid to name a few).

So how do you chose a framework that fits the organizational context? What are the key considerations when making that choice? Does the framework matter at all? Or is it safe to assume that all approaches become hybrid once embedded in the context of an organization?
Wednesday, June 16, 2021, 09.30 am CET
Register for this session by using the button on the right side.
Language: English
This webinar is part of Xebia webinar series on the topic of Portfolio Management, will address the above questions and help provide some insight for those, currently seeking to improve its Portfolio Management capability, regardless where in the organization they find themselves.
Xebia's Digital Transformation Consultants Daria Nozhkina, Xebia's Agile Consultant Theo Gerrits and, as well as the industry thought leader and practitioner Robert de Moed (Portfolio Manager at Philips DMEC) will be sharing crucial insights and experiences to help you get your Agile Portfolio Management working for you, not against you.
Target Audience
Portfolio Managers, Digital or Agile Transformation Leads, and Digital/IT/Business Unit Leads.
Why should you attend?
This webinar will inspire you to prioritize Agile PM, give insights into where to best start and how to eliminate typical bottlenecks.
Agenda
Introduction to the existing Portfolio Management (PM) frameworks
Which framework and why?

Issues and opportunities when taking the portfolio management capability to the next level

How to best make it work?
The Experts at the Table: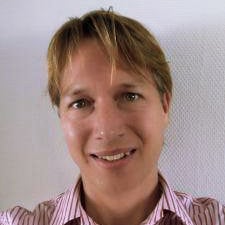 Robert de Moed is Portfolio Manager at Philips DMEC (Digital Marketing and E-Commerce). His task is to structure value delivery and enable an Agile way of working at the same time. He previously helped the DMEC organization in its Agile transformation and has many years of experience building innovation capabilities within the organizations.
Daria Nozhkina is a Digital Strategy and Transformation Consultant at Xebia. A strong professional with 10+ years of international consulting and industry experience. She has helped globally renowned companies define and execute strategic improvements and was at the forefront of many digital transformations. Daria is a Product Owner of 'Explore and Diagnose Digital & Agile Transformation' proposition at Xebia, helping organizations design strategic change optimized for value delivery.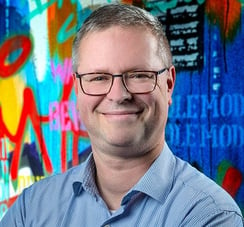 Theo Gerrits started working in the ICT in 1994 and has joined Xebia in 2007 as an Agile Consultant. He has performed multiple roles, such as: business/management consultant, trainer/coach, (enterprise) architect, auditor, (business) analyst and project manager. Theo's current interest is in Agile Performance Management: combining the Agile philosophy and a result-driven mindset to measurably enable organizations to achieve their objectives/goals.
Do you want to know more about this topic? Let's have a coffee!