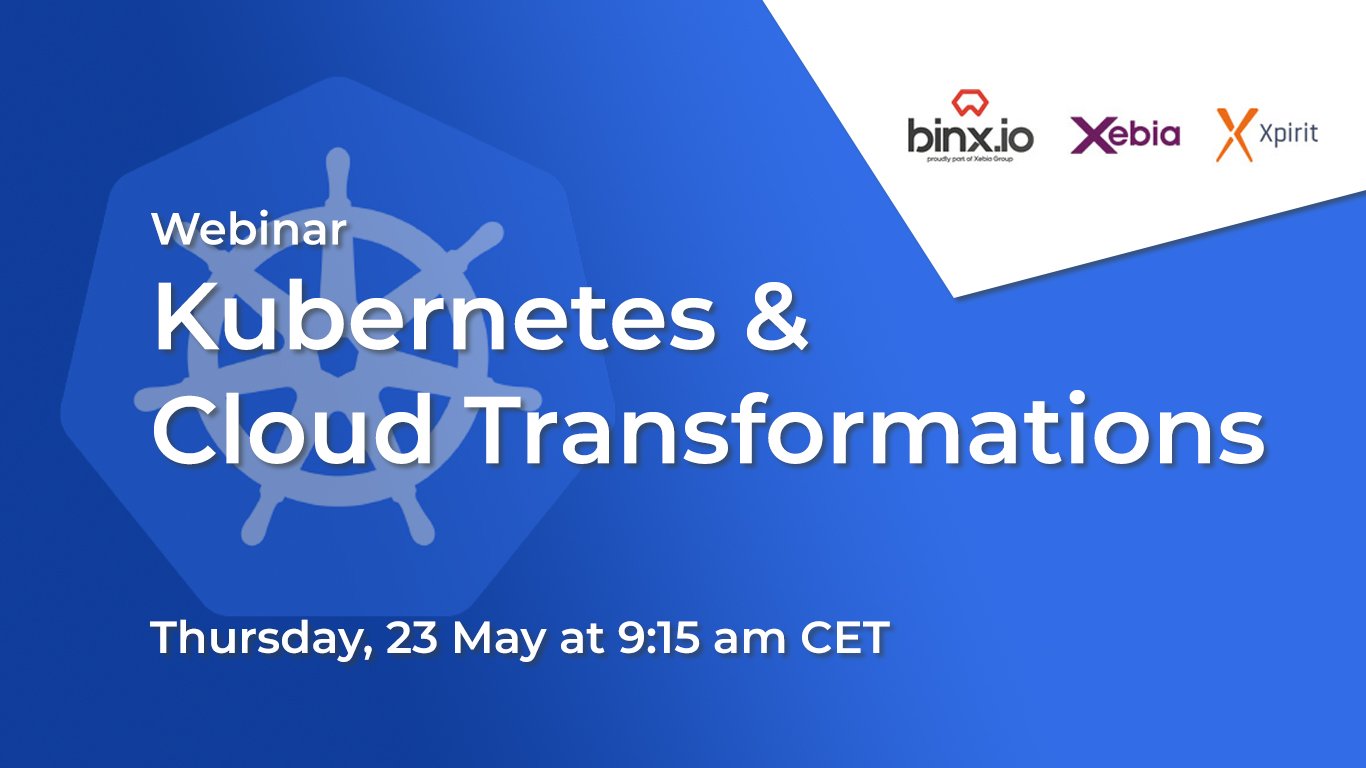 The adoption of Kubernetes, the open source container management and deployment tool from Google, is growing rapidly. According to the latest CNCF Survey (July '18), 58 percent of all large enterprises are using Kubernetes in production. In this webinar, we will explain why Kubernetes is such a huge success, despite the V1.0 version going live only 4 years ago.
What to Expect
Join this webinar to:
- Gain insight into the key role of Kubernetes in cloud transformations
- Get an overview of ways to implement Kubernetes, both on-prem and in the cloud
- Receive a technical summary of all the features of Kubernetes
Who Should Join
This webinar is interesting for IT managers, CTO's, tech leads, and others with a technical background, who are interested in the applications of Kubernetes.
Speakers
Wietse Venema (Binx.io)
Eric Nieuwenhuijsen (Xebia DevOps)
Werner Buck (Xebia DevOps)
Pascal Naber (Xpirit)