Automated security testing has been around since the end of the last century when we started to mimic pentesters with tools. Over the years these tools have improved a lot and are now available in many flavours. Especially in DevOps environments using continuous integration & deployment pipelines, these tools are a trade-off between speed and security resulting in low adoption rates. This can cause major contention and distrust between development and security teams, but that does not need to be the case.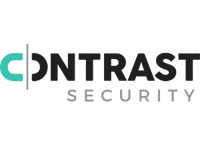 Since a couple of years IAST has been emerging as a technology that tries to mitigate all the downsides of more traditional approaches. Instead of security being a slowing factor by scanning everything all the time without context, IAST uses a more debugger like approach providing 'just in time' identification of exploitable issues.
Watch this webinar on-demand and learn how best in class IAST technologies infuse software with vulnerability assessment capabilities so that security flaws are identified automatically.
Register by using the form on the right hand side 👉

Why should you watch this webinar?
In this webinar we will provide a short overview of the evolution of security testing automation, what is required from a continuous delivery point of view, and how IAST fits into that.
You will learn:
How modern, automated application security tools can help weave security into the code
Key best practices that will help you successfully develop, integrate, deploy, and secure software application
Contrast Security demonstration - the most accurate, fastest and scalable application security solution in the market
Speakers:

Dave van Stein is Principal Consultant Security at Xebia and a DevSecOps enthousiast. Over the years Dave has performed numerous security assessments for customers and helped clients to implement security into the software development lifecycle. Nowadays Dave focuses on helping customers applying the secure and privacy by design approach in Agile and DevOps environments."

David Archer
is a
Sales Engineer
at
Contrast Security
, helping customers deliver application security programs at speed and scale. Prior to Contrast Security, David spent over 15 years leading successful agile teams and modernising development processes.
With his expertise uniquely bridging both consulting and technical capacities, David is sympathetic to the challenges of modern secure web development and an expert in tools and techniques that make life easier for DevOps teams.
For this webinar, Xebia is teaming up with

Contrast Security: the world's leading provider of security technology that enables software applications to protect themselves against cyberattacks. Check out:

www.contrastsecurity.com