Introduction
Lean Agile Procurement (LAP) is pushing the boundaries of Agile to the new frontier of complex sourcing projects. This radically different way of approaching sourcing will shorten lead times from months to days. Not only saving you a lot of time, but in the process also delivering better cooperation, results and more fruitful partnerships. Every sourcing expert or department, no matter what company or industry can benefit from Lean Agile Procurement.

Xebia's Senior Agile Consultants, Serge Beaumont, Daniël Burm, Theo Gerrits, as well as the industry thought leader and practitioner Mirko Kleiner will be sharing crucial insights and experiences to help you to set the next steps in Lean Agile Procurement live from Xebia's TV Studio.
Register using the form on the right hand side 👉
And watch the webinar on-demand as you like.
Why you should follow this webinar?
You should join this webinar if you struggle with running complex sourcing projects and feel the need to explore more effective and efficient ways of doing things.
Key takeaways

Insight in key developments within the field of sourcing and where you can benefit from Lean Agile Procurement

Get an overview of the Lean Agile Procurement approach
Inspiration on how to start with Lean Agile Procurement in your company
For who?
The target audience for this webinar are sourcing professionals, sourcing managers and department leads. For those that are responsible for sourcing / procurement of tools, materials, people or for setting up partnerships between an organization and their suppliers or customers.
The experts around the table: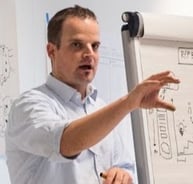 Mirko Kleiner is thought leader in Lean-Agile Procurement, international Speaker, Author, cofounder of Flowdays, Enterprise Coach and Certified Scrum@Scale.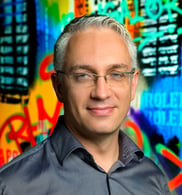 Serge is Senior Agile Consultant and Certified Scrum@Scale at Xebia. His career was always a mix of Agile and Software Development (JEE/XP/Scrum) until 2007 when he was asked for his first full Agile Consultancy assignment. Serge is a CSP and trains Certified Scrum Master courses with Jeff Sutherland and Certified Scrum Product Owner courses with Arlen Bankston. Through his assignments, Serge's expertise is in large corporate Agile adoptions and Product Ownership. He helped organizations like Ericsson, bol.com, Albert Heijn and Triodos Bank.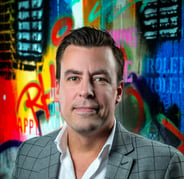 Daniel Burm is Senior Agile Consultant and trainer at Xebia. He excels on the topics of organizational agility and transformation. With over 12 years of hands-on agile experience, numerous clients and transformations in various industries. Daniel is sure to provide in-depth knowledge and experience in his training courses, which are all interactive and practical.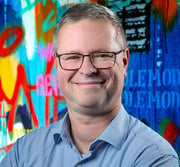 Theo Gerrits started working in the ICT in 1994 and joined Xebia in 2007 as an Agile Consultant. He has performed multiple roles, such as: business/management consultant, trainer/coach, (enterprise) architect, auditor, (business) analyst and project manager. Theo's current interest is in Agile Performance Management: combining the Agile philosophy and a result-driven mindset to measurably enable organizations to achieve their objectives/goals.
Do you want to know more about this topic? Let's have a coffee!