Portfolio Management is where your strategy meets your delivery. It takes a central place in any scaled Agile setup. Therefore having effective collaboration around the Portfolio Wall is vital. In this webinar you'll learn different ways of visualizing your portfolio wall, and how to effectively collaborate around that Portfolio. This session will be a combination of examples and hands-on interaction, based on scenarios prepared in advance.
Sharing knowledge is within Xebia's DNA. That is why we offer a series of free webinars to share best practices, war stories and give concrete guidelines as an answer to current business questions.
Next Webinar: Ways to visualize your Portfolio Planning using online tools
Friday, June 26th, 2020, 10.00 am CET
Please register by using the form on the right hand side 👉

We will discuss the following topics in this webinar:
. Different approaches for visualizing your portfolio planning using online tools
. How to effectively collaborate around an online portfolio wall
. Tips and tricks around optimizing your portfolio process
Why should you join this webinar?
If you are involved in portfolio management in your organization and you feel there's room for improvement, we'll share ideas on how to do that.

Key takeaways
. A good visualization is half the battle won
. Find the right tooling for your situation
. Tips and Tricks for optimizing your portfolio process
Speaker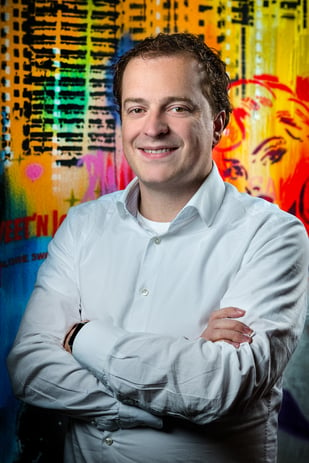 Roel is Organizational Change Consultant and trainer with a passion for transforming organizations and empowering people in teams to become more self-managing. He specializes in the latest self-management practices, like Holacracy, Sociocracy and self-designing teams. Roel has guided and led big Agile transformations at various companies like KPN, ING and Van Lanschot. He is currently working at Ingenico ePayments, where he leads a Spotify inspired large scale transformation across multiple countries.
This webinar is part of Xebia's knowledge base within Digital Transformation & Business Agility Consulting.