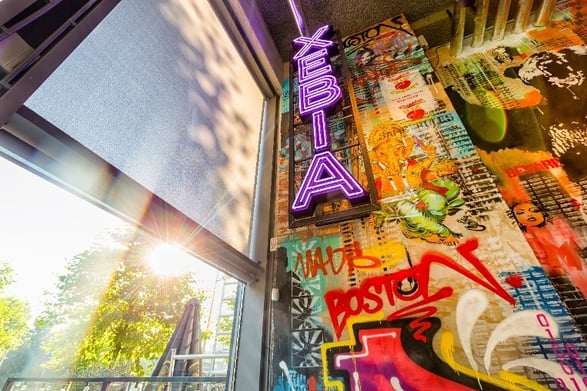 We are looking for in you?
8+ years of hands-on software development and database experience

5+ years programming Python/R or equivalent data science scripting languages

6+ years programming with Java/Scala

4+ years developing with Hadoop, Hive/MapReduce/HDFS

3+ years of experience with Stream Processing Frameworks such as Kafka/Spark

5+ years of experience with Linux/Unix

5+ years of experience with SQL

4+ years of experience with Cassandra or equivalent NoSQL Databases

2+ years of experience with Cloud Engineering and Deployment, Containers and Orchestration

2+ years developing with Spring Framework: Core, Integration, MVC and SpringBoot

Strong understanding of database design, development and data modeling

Exposure to Amazon Web Services, such as S3, Dynamo

Experience working in an Agile/DevOps environment

Thorough knowledge of data partitioning, archival, and retention strategies

Working knowledge of network/transport protocols: TCP/UDP, HTTP, FTP, MQ

Experience with Java/J2EE, Integration frameworks, JavaFX, and building API's for both external and internal consumption

Strong written and verbal skills for communicating technical information to a technical and non-technical community

Ability to work in a dynamic multi-team environment as well as independently

Must be a self-driven, individual contributor, aware of Agile scrum methodology to participate in project activities

Must have excellent communication and presentation skills in English and be equally comfortable in a deep dive technical workshop

Ability to work with geographically dispersed teams yet deliver value

Should have an active GitHub profile

Authorized to work in USA


Other Good to have skills
Experience working in Agile development process and deep understanding of various phases of the Software Development Life Cycle
Experience working in Agile development process and deep understanding of various phases of the Software Development Life Cycle
Experience using Source Code and Version Control systems
Self-starter and a Team player who works with minimal supervision and the ability to work in a team of diverse skill sets
Ability to comprehend customer requests and provide the correct solution
Desire to resolve issues and dive into potential issues
Writing white papers, blogging and participation in Big Data related events and conferences are a definitive plus
Individual contributor with excellent analytical skills and ability to think out of box
Travel: As part of project, willing to travel occasionally within US with prior notice.
Location: Atlanta
Academic Qualification
Bachelor's degree in Computer Science or similar, advanced degree preferred with outstanding record of academic achievement
Our culture
We thrive for authority. This can only be achieved by working with the best people, offering them the most challenging projects and create a continuous learning environment.
All this is in place so you can accelerate your career.
What can you expect?
Inspiring working environment
The most challenging assignments
Trust
Freedom to accelerate
Much more!


About Us
Xebia is a Dutch headquartered IT company which specializes in Continuous Delivery & DevOps, Full Stack Agile Development, Agile Consulting & Transformation, Big Data/Data Science, Mobile, Cloudification and Data Centre Automation. With core software development offices in Netherlands (Amsterdam, Hilversum), India (Delhi NCR, Bangalore, Pune), France (Paris) and U.S.(Boston, Atlanta) we employ over 1100 people worldwide!

Atlanta is our software development hub and we are looking for smart, consultative, hands-on software developers to be a part of our exclusive team.
Xebia explores and creates new frontiers in IT. We provide innovative products and services and strive to stay one step ahead of our customers' needs. We turn new technology trends into business advantages. As mainstream front-runners, we create new IT solutions and build the future with our customers.
Passion for in depth technology & software craftsmanship in combination with Lean, Agile and Scrum practices are Xebia's driving factors and competitive edge. True knowledge workers find Xebia to be an inspiring place to work where they are challenged by peers.
What's next?
At Xebia you find like-minded colleagues who are forerunners in their field, are used to get customer organizations moving and have the courage to leave the beaten track. By sharing knowledge with customers and communities, we constantly broaden our expertise and decide what the next cool thing is to work on.
We challenge you to accelerate your personal development. Curious? We like to tell you more or invite you to one of our events!

Curious to find out more?
You are welcome to get to know us. Get in touch with Prateek Priyadarshi: prateek.priyadarshi@xebia.com