How will you lead your business into the future, when a constant stream of new consumer needs and behavior, sector regulations, reputation cases and tech trends threaten to overwhelm your boardroom with unknowns?
Turbo charge your leadership with this comprehensive 24 pages New IT Forecast.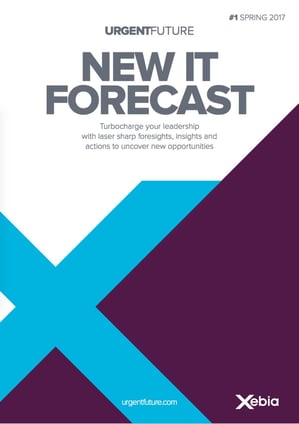 Topics in this edition: Digital Strategy, Agile Transformations, User Experience, DevOps, Full Stack Development, Big Data & Data Science, Quality & Test Automation, Cloud Infrastuctures, Security.
Download the FREE Spring 2017 edition now.