What is exciting about the role?
Do you have passionate and talent with incredibly high level creativity and strong aesthetic sense.

We are looking for a person who thrives on variety, innovative designs, and never runs out of creative ideas. Someone who drive for design perfection with ability to deliver on time. This position will see you creating innovative designs and implementing all concepts in marketing collateral and new web developments.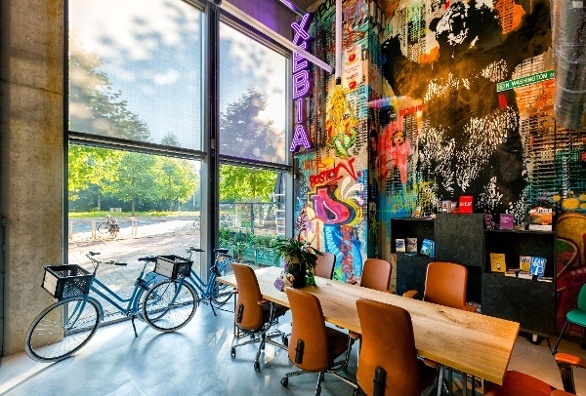 What we look for in you?
We expect you to have 5+ years of hands-on experience in Graphic designing

Design clear engaging graphic communications for print and web. This will include logos, direct mail pieces, branded promotional items, website and social media graphics, posters, flyers, infographics and other marketing materials
Experience in graphic design, banners, mailers for other web companies, creative agencies etc
Will work on a variety of products, including websites, books, magazines, product packaging, exhibitions, corporate identity etc
Develop concepts, graphics, layouts & video for product/ service/ promotion/ activation illustrations, website, HTML emails, Powerpoint, animations
Prior experience in the IT/Software industry preferred
Advertising Graphic design experience preferred
Proficient in using designing software like Flash, Illustrator and Photoshop. Should have the potential to help with video editing
Should be creative and imaginative with the ability to draw and illustrate
Manage multiple time-sensitive projects
Excellent Communication (written and oral) and time management skills
Should be extremely organized with a creative eye having an attention to detail
Should be flexible, responsive and be able to work independently as well as in a team
Location: Guragaon
Academic Qualification
Bachelors / Masters of fine Arts / Diploma in Graphics from an Institution of high repute in India or abroad.
Our culture
We thrive for authority. This can only be achieved by working with the best people, offering them the most challenging projects and create a continuous learning environment.
All this is in place so you can accelerate your career.


What can you expect?
Inspiring working environment
The most challenging assignments
Trust
Freedom to accelerate
Much more!


About Us
Xebia is a Dutch headquartered IT company which specializes in Continuous Delivery & DevOps, Full Stack Agile Development, Agile Consulting & Transformation, Big Data/Data Science, Mobile, Cloudification and Data Centre Automation. With core software development offices in Netherlands(Amsterdam, Hilversum), India (Delhi NCR, Bangalore), France (Paris) and U.S.(Boston) we employ over 1100 people worldwide!
Xebia explores and creates new frontiers in IT. We provide innovative products and services and strive to stay one step ahead of our customers' needs. We turn new technology trends into business advantages. As mainstream frontrunners, we create new IT solutions and build the future with our customers.

Passion for in depth technology & software craftsmanship in combination with Lean, Agile and Scrum practices are Xebia's driving factors and competitive edge. True knowledge workers find Xebia to be an inspiring place to work where they are challenged by peers.
What's next?
At Xebia you find like-minded colleagues who are forerunners in their field, are used to get customer organizations moving and have the courage to leave the beaten track. By sharing knowledge with customers and communities, we constantly broaden our expertise and decide what the next cool thing is to work on.
We challenge you to accelerate your personal development. Curious? We like to tell you more or invite you to one of our events!

Curious to find out more?
You are welcome to get to know us. Get in touch with Vishwadeep: vishwadeep.sharma@xebia.com