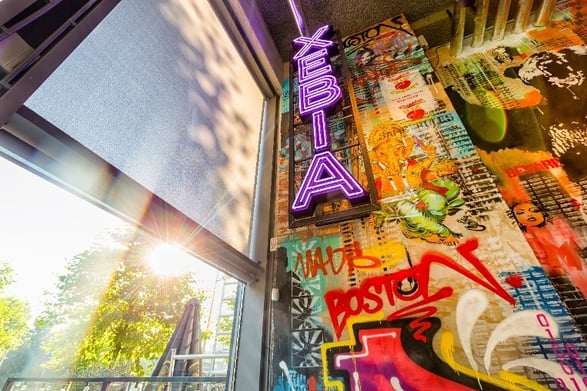 What we look for in you?

A passionate developer who has a strong understanding of OOPS and functional programming principles.

Command of Scala and Akka.

Strong Java background, including Spring.

Experience with web application frameworks like Play, Spray.

Fluent with version control tools like Git, Subversion.

Understanding of relational databases, RESTful services and build tools like Maven, SBT, Gradle

Experience with unit testing using tools like ScalaTest.

Exposure to Agile/Scrum, TDD, and Continuous Integration tools like Jenkins.

Willingness to take ownership of technical solution and ensure technical expectations of deliverables are met.

Strong communication skills along with the ability to articulate technical designs and concepts.

4-7 years of hands-on experience in application development in an enterprise setup.
What is exciting about our developer

Believe in writing clean and maintainable code.

Work with cutting edge technologies like Akka, Docker, Reactive Programming, Functional programming languages, NoSQL databases.

Are key technical influence in software architecture decisions.

Responsible for technical design and entire lifecycle of project/product development.

Guide, mentor teams and others.

Are a part of an open office culture which fosters knowledge sharing sessions (Xebia Knowledge Exchange).

Work in a collaborative team environment; engage in discussions and team-wide communication such as daily Standups, tech rally, and pair programming, refactoring,

code review.

Love participating as a speaker, contributing to open source projects, writing blogs or articles.



Location

:
Bangalore / Gurgaon
Our culture
We thrive for authority. This can only be achieved by working with the best people, offering them the most challenging projects and create a continuous learning environment.
All this is in place so you can accelerate your career.


What can you expect?
Inspiring working environment
The most challenging assignments
Every 2nd week in-house knowledge sharing session (XKE).
Trust
Freedom to accelerate
Much more!
What's next?
At Xebia you find like-minded colleagues who are forerunners in their field, are used to get customer organizations moving and have the courage to leave the beaten track. By sharing knowledge with customers and communities, we constantly broaden our expertise and decide what the next cool thing is to work on.
We challenge you to accelerate your personal development. Curious? We like to tell you more or invite you to one of our events!

Curious to find out more?

You are welcome to get to know us. Get in touch with Sarmista: sarmista@xebia.com