What is exciting about the role?
The Product Coach should have a passion for user centered design, complex problem solving, the ability to work across multiple business units, good communication skills, and be able to bring ideas to life visually. The candidate should proactive and highly motivated, with exceptional facilitation, organizational and visual execution skills.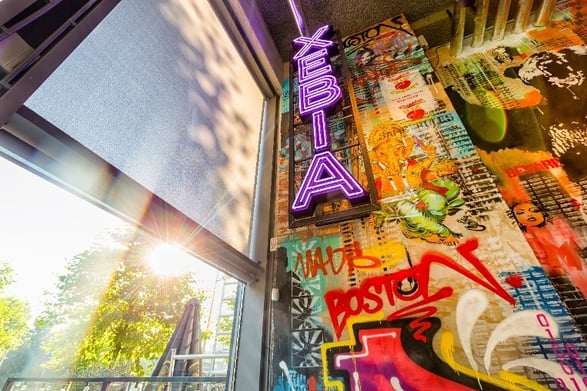 What we look for in you? .
Vision and roadmap creation for client organizations

Facilitate product ideation/discovery phase. Confidence with techniques such as:

Persona development

UX Design Thinking

Paper (whiteboard) Prototyping

Wireframes

Story Mapping

Work with development teams to rapidly develop product increments, potentially launching them into minimally viable products.

Ability to facilitate teams in the organization on general agile disciplines and/or product design.

Provide training sessions to Product groups to mentor individuals to become good Product Managers/Owners

Provides UX/UI Oversight to the design teams. Steer design sprints

Business Value delivery to the organizations through holistic prioritization of functional and nonfunctional requirements

Hands on experience in user story writing and elicitation techniques

Knowledge and concepts of INVEST, DEEP, DoD, DoR

Knowledge and concepts of Kano Model, MoSCoW, WSJF, Cost of Delay

Knowledge and concepts of Release Planning, Burndown Charts , Burn Up Charts
Location: Bangalore, Gurgaon, Pune (India)
Minimum Qualification
Working experience as a Product Owner for at least 2 years

Worked with Agile teams or in Agile organizations

Ready to travel
Preferred Qualification
Product Management certification

Worked in at least 2 organization as a PO
Our culture
We thrive for authority. This can only be achieved by working with the best people, offering them the most challenging projects and create a continuous learning environment.
All this is in place so you can accelerate your career.


What can you expect?
Inspiring working environment

The most challenging assignments

Every 2nd week in-house knowledge sharing session (XKE).

Trust

Freedom to accelerate

Much more!
What's next?
At Xebia you find like-minded colleagues who are forerunners in their field, are used to get customer organizations moving and have the courage to leave the beaten track. By sharing knowledge with customers and communities, we constantly broaden our expertise and decide what the next cool thing is to work on.
We challenge you to accelerate your personal development. Curious? We like to tell you more or invite you to one of our events!