When: Thursday November 2, 2017
Where: Laapersveld 27, 1213 VB Hilversum

You are a successful sales person, closing deal after deal, and finishing the targets they gave you, but did you ever imagine how you would do sales if it was your own company?
What would be your strategy? Can you sell ice to an eskimo? How do you support your customers instead of just selling your products or services?
Since the 1800s the history contains 21 Sales Methodologies, 21 different ways of selling. From 'Snake Oil Selling' (1800s), to 'Relationship selling' (1936) and nowadays a lot of sales people use 'The Challenger Sale' (2011).

In 1923, the Ford Motor Company's sales training manuals included this line:
"Sell the vehicle according to the shape of the prospect's head. High foreheads leave room for larger development and indicate people who are less likely to resist new ideas."
We don't just create customers, we create relationships through Customer Intimacy. We work on common goals and trust, by being truly interested in the person and adding value pro-actively and consistently.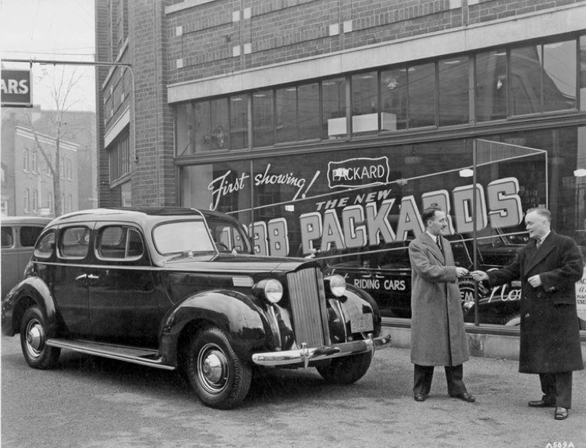 By attending this Open Kitchen you will:
• Learn about Xebia's vision on a sales approach
• Get insights how to use your identity and values to sell a product or service
• Learn how important your environment is to become or be a great sales person
• Create your vision on how you would do sales if it was your own company

The interactive program will be led by Daan Teunissen, CEO Xebia Group, Michiel Zeinstra, Team Lead Inside Sales Xebia Academy, and Rob Dielemans, Co-Founder & Managing Director at GoDataDriven.

We believe in knowledge sharing. Therefore, we invite colleague's and sales professionals for this session.

The session is in Dutch. It is free of charge, seats are limited.

Program
3.30 - Welcome
4.00 - The Xebia Way, by Daan Teunissen,
4.30 - Inside Sales at Xebia Academy – by Michiel Zeinstra
5.15 - The Sales Journey of GoDataDriven – by Rob Dielemans
6.00 - Dinner and drinks
6.45 - Workshop / Open Discussion
9.00 - Drinks & Networking