When: March 28th 2019, 15.30
Where: Xebia Hilversum, Laapersveld 27, 1213 VB Hilversum


Simple structures work best.

In this open kitchen, you'll learn how the goal-driven agile framework works, how it's emerging and discuss its possibilities for your organization.

Autonomy + Alignment + Structured Improvement

The goal-driven agile framework is a way to set common goals and keep people at all levels of an organization focused on meeting them. It consists of only one base structure, five roles, and ten building blocks. These simple structures and feedback loops allow information and decision-making to cycle faster, up and down the organizational layers. The framework also makes it easier to adapt goals when the need arises.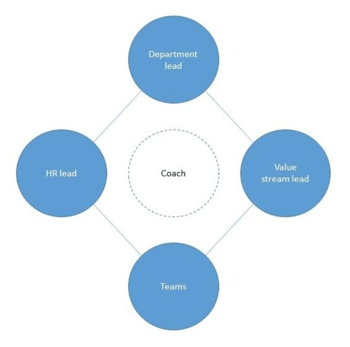 Scaling business agility has everything to do with increasing our capacity to achieve business goals. Join us and learn more!
Program
15.30: Welcome
16.00: The Goal-Driven Agile Framework - presented by Agile Coaches Theo Gerrits and Daniel Burm
18.00: Dinner and open discussion
19.45: Drinks and networking

Seats are limited. This session is in Dutch.