Big Bang reorganizations don't work…
Agile transformations often begin and end with a classic reorganization. But organizational change is too often approached like the Big Bang theory: large-scale, reactive and happens all at once. This approach often backfires because it's too risky, lengthy, ineffective and expensive. Repeatedly jolting people into a massive make-over can also make attracting and retaining talent difficult - when the workplace culture keeps shifting people get disoriented and demoralized.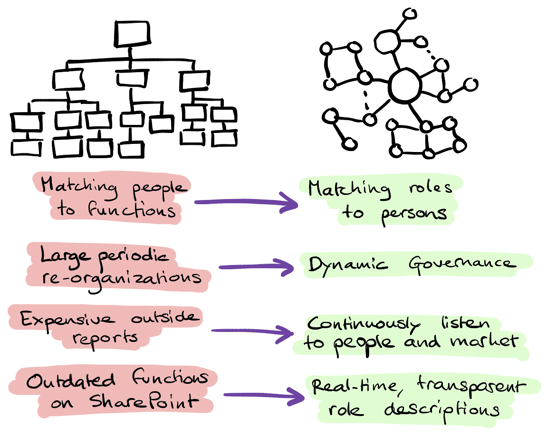 Reorganizations are a setback of your culture change
After investing countless hours with teams and management in creating a culture of continuous improvement in the workplace, a classic, large-scale reorganization can be painfully counter-productive. At best, it puts a temporary freeze on hard-won improvements; and at worst, it triggers a primal stress-response; which negatively impacts people's motivation and performance.
Fortunately, there's a better way: incremental reorganization.
You can apply the same principals of incremental product development to organizational transformation, with greater, more effective impact.
Join us for an energizing presentation and discussion to explore this approach to organizational transformation.
Evolution, not revolution!

Program
15.30: Welcome
16.00: Scrum Beyond IT: 10 Steps To Liberate You from Lengthy, Ineffective, and Difficult Reorganizations - presented by Paul Takken & Roel Trienekens, Senior Consultants for Xebia Agile Transformations
18.00: Dinner and drinks
18.30: Open discussion
19.00: Close & Thank You -Paul Takken & Roel Trienekens
Seats are limited. This session is in Dutch.