When: February 21st, 2018

Are you a change agent for a digital or agile transformation? Do you live and die by NIKE's slogan, "Just Do It?" Are you frustrated by those who don't?
Learn how to motivate people to break old routines and adopt new, desired behaviours. This inspiring event, hosted by Maarten Uppelschoten and Paul Immerzeel, sheds light on shifting patterns within enterprises. The hosts illustrate that "learning by doing" is the only way, as they recount KPN's journey to business agility. Discover how these enterprise change agents inspired people to take ownership, act, and accelerate.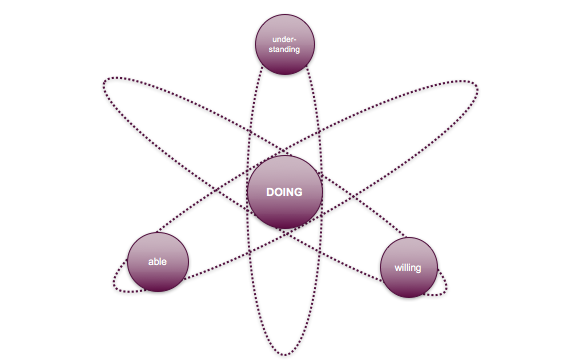 Learn more about "the art of doing" in these videos:

Q: What will I gain by attending this event?
• Learn which interventions are most effective for motivating people in your desired direction.
• Learn how to identify and explain why patterns exist
• Gain the skills to inspire people to "Just Do It" differently.
Program

ABC Model: Systems Theory