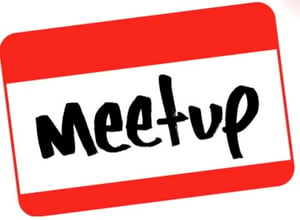 In this Meetup we will introduce you to the core concepts and principles of Site Reliability Engineering (SRE). To attend this meetup you don't need any experience in SRE or DevOps.

Tariq Ettaji - Xebia - Reliability and You: SREngineering Culture

The stuff you're building is continually pushed to production, tests are succeeding, everything is monitored, nobody has to worry about anything. Whoops, something breaks… how do you deal with that? And how do you make sure your development doesn't grind to a halt, keeping both you and your end users happy? Google has "open sourced" their way of working called Site Reliability Engineering, which attempts to answer those questions and provides concrete guidelines on how to enable a healthy engineering culture.

In this interactive session, we're going to explore SRE's methods and together apply them to a couple of scenarios each of us has probably experienced first-hand.

Janna Brummel & Robin van Zijl - ING - Making a Lion Bulletproof: SRE in Banking

Within ING, the largest bank of the Netherlands, we aim to be a tech company with a banking license. We have adopted DevOps as our way of working, use open source tools and technologies and adopt best practices from industry and the engineering community. However, we always have to take into account that we are a financial organization dealing with regulation and public opinion.

To improve the reliability of our services and keep up with regulator demands, we introduced SRE to the bank three years ago. This talk will cover history, present and future of our SRE team and practices. In doing so, we will touch upon people (hiring, coaching, organizational aspects, culture), process (way of working, education) and technology (observability, infrastructure), hoping to share lessons learned that can be applied to any organization starting or growing SRE, financial or not.
When: July 30th, 2019, 18.00 - 21.00
We are looking forward to the meetup. Xebia will provide dinner & drinks.
Check out the meetup page for a detailed agenda.