Our last webinar: Setting up an Effective Portfolio Management in a complex organization, has spurred a huge interest. Based on feedback and post webinar engagement, we can claim that it was a huge success. This only confirmed our view that this is a hot topic and that it will become even more relevant in the coming few years, as transformations pivot, progress and scale. We were truly amazed at how many professionals are struggling to get their Agile Portfolio Management right, shown by the influx of questions we have received (> 45). The broad range of the questions received also suggest the complexity of the concept and that we need to peel the onion, address issues and provide answers to problems both big (e.g. link to corporate strategy) and small (e.g., backlog prioritization).
We organized therefore a Q&A session: Effective Agile Portfolio Management, live from Xebia's studio, to give all attendees the opportunity to receive answers to those questions that are important to their organization.

Target Audience
Portfolio Managers, Digital or Agile Transformation Leads, and Digital/IT/Business Unit Leads.
Recordings
Please feel free to look back or learn more from the experts of Agile Portfolio Management. This Q&A session was organized on Friday, April 30, 2021.
Value delivery is essential for growth as well as for the effective adoption of Agile practices. Strategy needs to be effectively aligned with execution. However, what if delivering or demonstrating value is complicated by internal complexity, lack of business integration and lack of accountability? It certainly put a stress on transitioning towards Agile way of working and on the resources. As a result, the value promised by Agile is not unlocked. Whether its organizational complexity with strong waterfall control processes, or lack of cross-unit alignment, lack of ownership in decision making or lack of understanding of the Agile Portfolio Management (PM) fundamentals – there is a way to make it work and make Agile PM a catalyst of strategic alignment and of your Digital & Agile transformation.
Learn more:
Webinar on-demand: Setting up an Effective Portfolio Management in a Complex Organization
The Experts: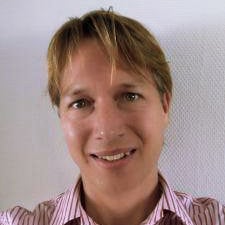 Robert de Moed is Portfolio Manager at Philips DMEC (Digital Marketing and E-Commerce). His task is to structure value delivery and enable an Agile way of working at the same time. He previously helped the DMEC organization in its Agile transformation and has many years of experience building innovation capabilities within the organizations.
Daria Nozhkina is a Digital Strategy and Transformation Consultant at Xebia. A strong professional with 10+ years of international consulting and industry experience. She has helped globally renowned companies define and execute strategic improvements and was at the forefront of many digital transformations. Daria is a Product Owner of 'Explore and Diagnose Digital & Agile Transformation' proposition at Xebia, helping organizations design strategic change optimized for value delivery.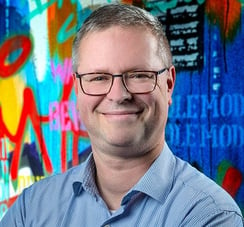 Theo Gerrits started working in the ICT in 1994 and has joined Xebia in 2007 as an Agile Consultant. He has performed multiple roles, such as: business/management consultant, trainer/coach, (enterprise) architect, auditor, (business) analyst and project manager. Theo's current interest is in Agile Performance Management: combining the Agile philosophy and a result-driven mindset to measurably enable organizations to achieve their objectives/goals.
Do you want to know more about this topic? Let's have a coffee!