Xebia takes precautions and cancels public events due to Coronavirus

You can still sign up for this event. We will contact you when we have a new date.

Date: April Tuesday 7, 2020
Time: 07.30 - 10.00
Location: Xebia, Laapersveld 27, 1213VB in Hilversum
Language: Dutch (English is possible but will probably leave out the nuances)
Dive into next level Agility, the urgency and get inspired to prepare yourself today for tomorrows problems. During this Brainfood Breakfast session you get all insights and foresights for your next step in your Leadership journey in your Agile Organization. Get inspired on how to structure, grow and sustain your organization for performance now and in the future.

Our speakers will share practices and experiences on how to handle share responsibility, rapid growth, multiple team dependencies, culture of fear and leadership agility from the trenches. And interactively together with you we will link this to your challenges and situation so you can use it immediately back at the office.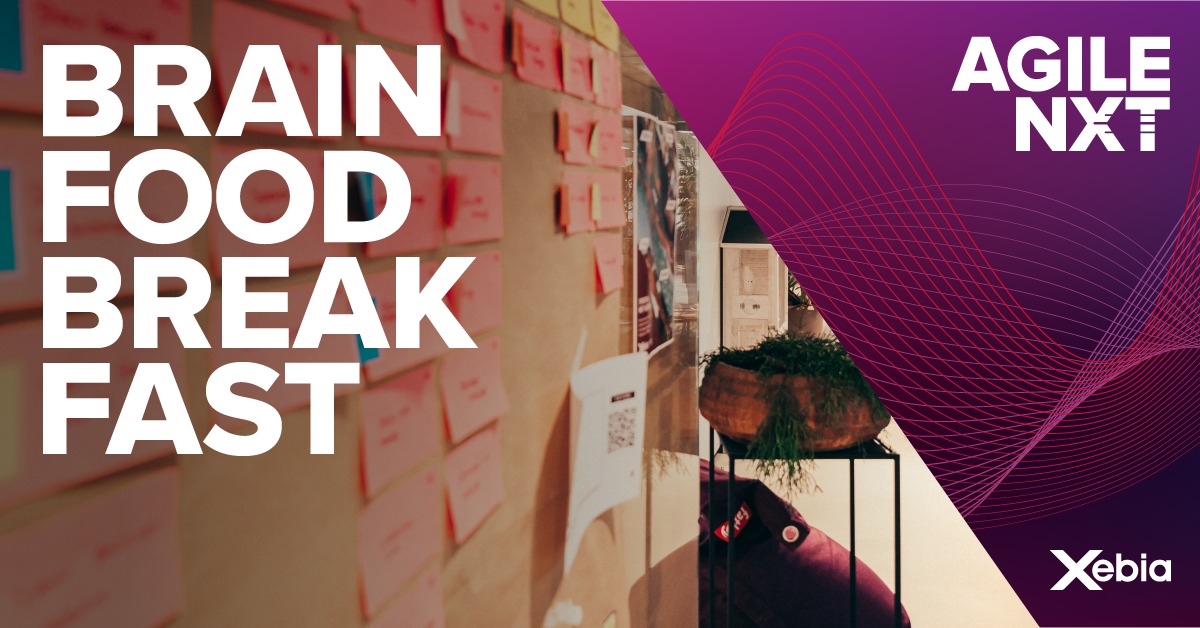 For who
This session is specially developed for all directors, senior managers and management teams involved and interested in journey towards organizational Agility. During this session there is enough space for discussion and interaction about Agility, Leadership and Autonomy in changing environments.

Speakers
Menno van Eekelen and Rik de Groot, Principal Consultants in Organisational Transformation & Change.
Program
07.30-08.00 uur Welcome with breakfast
08.00-09.40 uur Program
09.40-10.00 uur Discussion and business challenges