Xebia is looking for a senior Network Operations Support Engineer to join our team of talented developers. The ideal fit would be someone from a start-up organization who has been a part of an advanced NOC setup and has the ability to drive things with passion and commitment. If you are looking for a highly collaborative and creative environment, then this position is for you.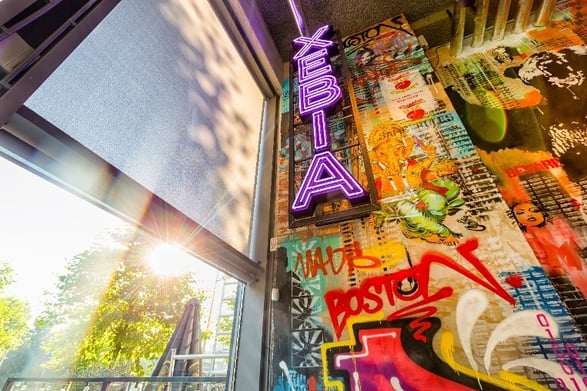 What we look for in you?
Responsible for leading all communication regarding any Outage, Major Incident or Service Center issues with Ops Managers and other appropriate teams or personnel with SLA parameters
Responsible for sending timely notifications updates to middle and senior management electronically and via telephone for extended outages and Maintenance Windows
Responsible for defining and driving continuous improvements for the Tech Ops Service and Support teams, the Operations department based on IM, PM, and RCA process executions
Responsible for approving and driving the continuous process improvement measures for the organization based on findings during troubleshooting and triage of L2 Incidents
Create/Update incident and problem management procedures to be used by the 1st and 2nd level teams
Confirm and ensure that all the monitoring system are addressed, and the team delivers as per the agreed SLAs
Leading and mentoring the NOC team on a daily basis
Ensure that all reported Incident and Problem Management tickets created related to client infrastructure or cloud environments are accurate and kept up to date
Act as a second-tier response and technical support person for incident & problem management and resolution
Works with other Support Department to develop, validate, and properly catalogue SOP documents on the internal Ops Wiki and Knowledge Base.
Maintain the Escalation contact matrix and processes to ensure that all levels of the Support Organization are listed. Responsible for auditing this list frequently and works with other staff and team members to maintain the on-call status of other Operations and Development personnel
Regularly participate in the Shift Handover process with previous and incoming shift teams to help sync and transfer any ongoing issues or outages
Responsible for escalating issues as needed to the backline production operations or Engineering per documented procedures thereby following up to closure
Responsible for on-call and emergency response rotation as needed
Ensures that the other members of the team follow and enforce the Ops Change Control procedures and immediately escalate any violations to Ops management.
Responsible for decision making to prioritize issues based on analysis & data.
Location: Gurgaon, India
Qualification and other desirable :
Minimum of 6+ years experience in a technical or network operations supports environment
1-3 years of experience as an Incident commander role
Strong written and verbal communication skills are necessary
Hands on experience on F5 load balancers.

Locating and working with pools
Adding/remove, disable/enable nodes
Monitoring connections and traffic

Good understanding of business processes and experience in ITIL practices
Experience on all/or few of the monitoring software such as PRTG, Dynatrace, LOOM/ElasticSearch/Logstash/Kibana
Able to access and analyse the server and router logs.
Proven understanding of SNMP, UNIX/Linux/Windows Server Operating Systems, HTTP/HTTPS, SMTP, SSH, DNS, NTP, SSH, Telnet, RDP, SNMP and Microsoft Office products are preferred. GitHub & Puppet knowledge will be an added advantage
Linux Certification or equivalent certification with a demonstrated understanding of command line tools to create, move, view, grep, sed, and other commands to investigate files and directories
Experience to work in 24*7 environment
Individual contributor with excellent analytical skills and ability to think out of box
Customer focused is a definite desirable.
Team player with demonstrated ability to collaborate with developers and other stakeholders.
Academic Qualification
Engineering Degree / Engineering PG in Computer Science from an Institution of high repute.
Our culture
We thrive for authority. This can only be achieved by working with the best people, offering them the most challenging projects and create a continuous learning environment.
All this is in place so you can accelerate your career.


What can you expect?
Inspiring working environment
The most challenging assignments
Trust
Freedom to accelerate
Much more!
About Us
Xebia is a Dutch headquartered IT company which specializes in Continuous Delivery & DevOps, Full Stack Agile Development, Agile Consulting & Transformation, Big Data/Data Science, Mobile, Cloudification and Data Centre Automation. With core software development offices in Netherlands (Amsterdam, Hilversum), India (Delhi NCR, Bangalore, Pune), France (Paris) and U.S.(Boston, Atlanta) we employ over 1100 people worldwide!

Atlanta is our next software development hub and we are looking for smart, consultative, hands-on software developers to be a part of our exclusive team.
Xebia explores and creates new frontiers in IT. We provide innovative products and services and strive to stay one step ahead of our customers' needs. We turn new technology trends into business advantages. As mainstream frontrunners, we create new IT solutions and build the future with our customers.
Passion for in depth technology & software craftsmanship in combination with Lean, Agile and Scrum practices are Xebia's driving factors and competitive edge. True knowledge workers find Xebia to be an inspiring place to work where they are challenged by peers.
What's next?
At Xebia you find like-minded colleagues who are forerunners in their field, are used to get customer organizations moving and have the courage to leave the beaten track. By sharing knowledge with customers and communities, we constantly broaden our expertise and decide what the next cool thing is to work on.
We challenge you to accelerate your personal development. Curious? We like to tell you more or invite you to one of our events!


Curious to find out more?
You are welcome to get to know us. Get in touch with Prateek Priyadarshi: prateek.priyadarshi@xebia.com