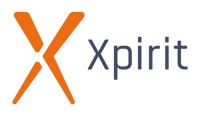 The Cloud Survey 2020 is an initiative of Binx in association with Computable, Xpirit and Xebia. Join the survey and share your Cloud experience. As a reward you will receive the full copy of the report, and you will be eligible to win awesome prizes
The survey will cover several Cloud trends:
Which Platforms Are Leading?
What Are The Benefits of Cloud Technology?
What Are The Challenges of Cloud Technology?
What's Your Cloud Experience?
Win Great Prizes
Participants will not only receive a free copy of the full report, you are also eligible to win some great prizes, including a box of Lego "International Space Station", or a copy of the books "DevOps voor Managers" or "Mastering Serverless Applications on Cloud Run".