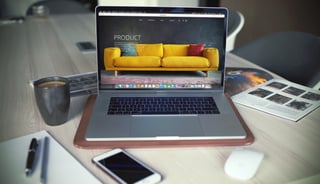 Any organization with a significant and extensive IT landscape should ask herself:
What is the status of our application portfolio? What is the business value and quality of the applications within our landscape?
How do we define "quality", in this digital era?
How can we improve the quality of our applications and our portfolio?
IT quality is the premier concern for architects, and improving quality in an appropriate and efficient way should be the major driver of many architectural decisions and activities.
In this meetup, we will give you an overvieuw about TIME, a well-known model for application portfolio management by Gartner. We will share improvements to the model.
You'll then gain some hands-on experience with portfolio management as you practice assessing the business value and IT quality of applications in an example IT landscape. You will also discover and propose practical improvements to the applications in the portfolio from an architectural perspective.
We are looking forward to sharing our ideas with you and having vital discussions. Xebia will provide dinner & drinks.
When: January 24th, 2018, 18.00
Agenda

18:00 Dinner
18:45 Presentation & Workshop
21:00 Drinks & networking

Sign up for this meetup
Seats are limited.