What is exciting about the role?
Would you like to work with leading DevOps products based company based out of Netherlands? Do you want to work with latest and greatest cloud and container technologies like aws, docker, kubernetes? Do you like to solve complex problems and write awesome code in languages like Python, Java, Scala then come join us! We are looking for talented tech savvy engineers who can help us accelerate our growth.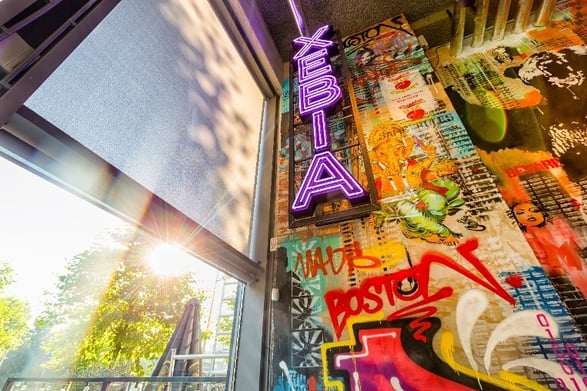 What you will do:
You will be building our future products! Work with our Technical Product Managers and an international team of fellow kick-ass developers to create and extend our elegantly simple products. You'll have a hand in all parts of the features you build -- backend, frontend, testing, all of it!

Architect, design, implement and test product features, working in a team of developers who are just as passionate about technology as you are

Get the opportunity to work with the latest technologies – Scala, Akka, ReactJS, Git, Docker, cloud, Gradle

Improve your skills on our bi-weekly knowledge exchange events, monthly tech rallies and training opportunities

Work with the best tools money can buy – top of the line Macbook or other laptop and latest development tools
What you need:
Minimum 5 years professional Java software development

Proven ability to design and develop complex applications, a self-starter.

Team player who thrives in a high-energy, dynamic environment, with experience in working in an agile development process

Results-driven: delivering the best possible product at the right time is what counts!

Ability to think analytically with a strong focus on results.

Good written and spoken English.
Location: Gurgaon
Our culture
We thrive for authority. This can only be achieved by working with the best people, offering them the most challenging projects and create a continuous learning environment.
All this is in place so you can accelerate your career.

Why we are different:
People! We are a globally-distributed team of super-dedicated, creative techno-wizards that love to innovate and create products to help solve problems for our users.
Passion! Our small team works in startup-mode to deliver the best product possible. Everyone is passionate about the product and contributes to product definition, marketing, sales and support.
Technology! Built on Scala and ReactJS, our tools continuously evolve to give our customers the edge in the latest trends. Puppet, Salt, Docker, cloud – you'll have the opportunity to work with all of them.
Innovation! Bi-weekly knowledge events, monthly day-long tech rallies – our technical teams are given the freedom to innovate and drive our products forward.
Agility! Our agile way of working gives us an edge in bringing our elegantly simple tools to market and gives us the flexibility we need to compete and win in the market.
What can you expect?
Inspiring working environment

The most challenging assignments

Every 2nd week in-house knowledge sharing session (XKE).

Trust

Freedom to accelerate

Much more!
What's next?
At Xebia you find like-minded colleagues who are forerunners in their field, are used to get customer organizations moving and have the courage to leave the beaten track. By sharing knowledge with customers and communities, we constantly broaden our expertise and decide what the next cool thing is to work on.
We challenge you to accelerate your personal development. Curious? We like to tell you more or invite you to one of our events!

Curious to find out more?
You are welcome to get to know us. Get in touch with Sarmista: sarmista@xebia.com