The current situation in the light of the impact of COVID-19 on the world is unprecedented. While the first priority should remain people's health and well-being, there are also many challenges to face regarding the economic impact, business continuity and security.
Sharing knowledge is within Xebia's DNA. And during these challenging times, it is even more important to give something away in order to achieve a bigger goal. That is why we are setting up a series of free webinars to share best practices and give concrete guidelines as an answer to current business questions.
Next Webinar: How to increase your conversion by scaling your online experimentation with a custom tool?
Friday, April 17th, 2020, 10.00 am CET
Register using the form on the right hand side 👉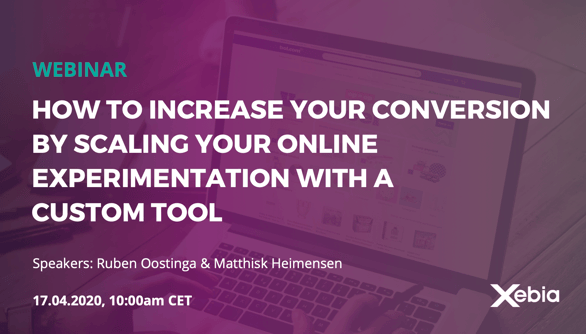 Why should you watch this webinar?
Why should you watch this webinar?
You want to bring your experimentation efforts to the next level. You might have just start or are doing already doing many experiments. In this webinar we'll show you what the next steps for your experimentation platform should look like.
Speakers: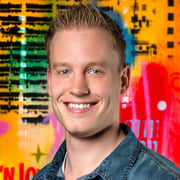 Ruben Oostinga
His years of experience as a Java Developer have made Ruben a real Software expert! As a Software Development Consultant, Ruben focuses on the creation of sustainable Front-ends. Ruben studied Computer Science. During his study, he discovered his passion for solving problems with code that works and is easy to maintain. Ruben teaches the React Foundation and Professional Front-End Software Development training for Xebia.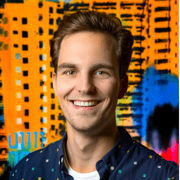 Matthisk Heimensen
Matthisk is an all-round IT professional with significant experience in both front and backend development. He is driven by his analytical and perceptive abilities to discern any challenging technical obstacles.
As a consultant Matthisk leverages his empathic motives and technical knowledge to inspire IT teams to reach their full potential, while bringing a doses of positive attitude and humor. By identifying technical process obstructions, Matthisk strives to create a development environment where people can build quality software, which is secure, well tested and delivered on time.