The current situation in the light of the impact of COVID-19 on the world is unprecedented. While the first priority should remain people's health and well-being, there are also many challenges to face regarding the economic impact, business continuity and security.
Sharing knowledge is within Xebia's DNA. And during these challenging times, it is even more important to give something away in order to achieve a bigger goal. That is why we are setting up a series of free webinars to share best practices and give concrete guidelines as an answer to current business questions.
Next Webinar: Building high performing teams in times of isolation
Friday, April 3th, 2020, 10.00 am CET
Register using the form on the right hand side 👉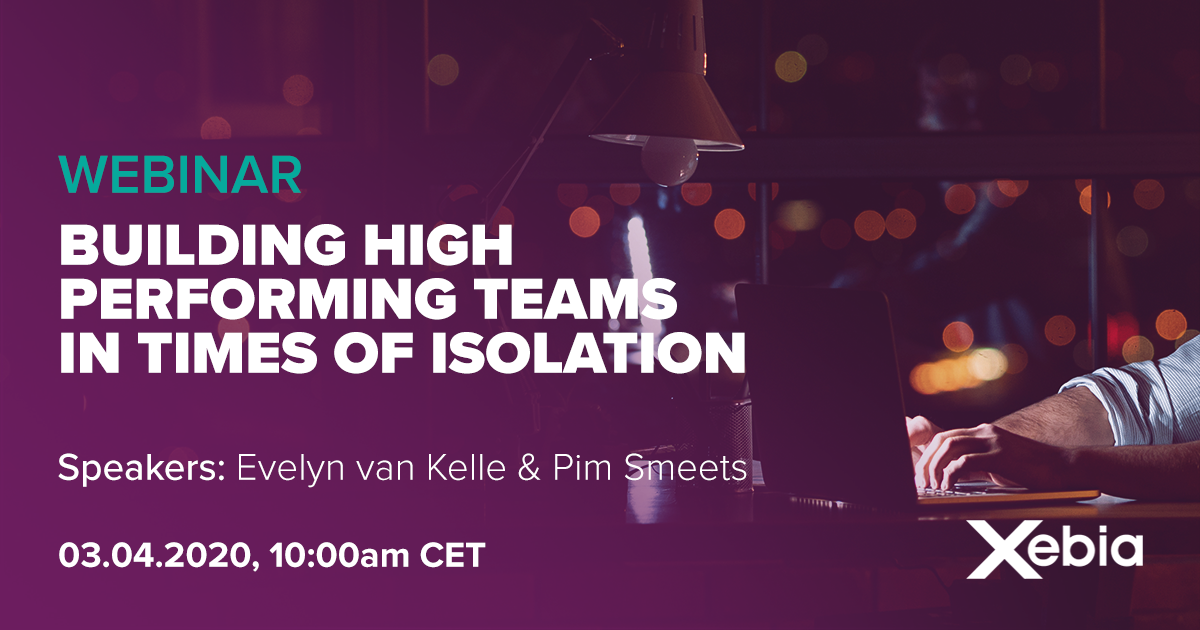 A team is more than just a collection of individuals . It provides a common purpose, identity and a safe-to-fail environment where people can thrive together and creativity flows freely. Staying strong and connected as a team now is more important than ever. In this webinar, we will address the following challenges:
Staying connected (in times of isolation) How do we maintain interpersonal connection and make sure everyone feels part of the team?

–

We

will share some of our experiences as Consultants and dive into

Social Presence Theory, social identities and some best practices to increase trust and connectedness.
Aiming for high performance within your (remote) team We will discuss why trust is important and how to improve it. Having gone through Tuckman's Stages of Group Development together, we will share our lessons learned and show why trust is what makes or breaks your team.
Why should you watch this webinar?
Why should you watch this webinar?
During this webinar we'll discuss how to build and maintain high performing teams. We'll share lessons learned, theory, and some practical things you can start doing tomorrow to increase trust and performance within your team. Join the webinar and get practical advice you can start implementing right away to increase trust and performance within your team.
Speakers: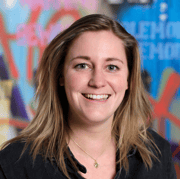 Evelyn van Kelle
I am a strategic software delivery consultant at Xebia. I strongly believe that context shapes meaning, so I focus my work on creating a shared sense of reality by tackling socio-technical complexity. My background in social sciences often brings new perspectives when it comes to Business & IT alignment.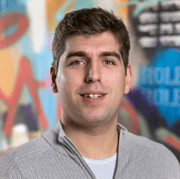 Pim Smeets
In my role as a consultant I help our clients accelerate their software development process by setting up CI/CD pipelines (Gitlab/Jenkins/Bamboo), implementing automated tests (Cypress, Jest, Selenium) for modern (web-) applications (ReactJS, AngularJS, Bootstrap) and coaching teams in the Agile and DevOps mindset. I'm also invoked in software auditing projects; offering independent advice and recommendations.