Regardless of what industry you are in, your world has changed over the last few weeks. And that has impact on your roadmap and your current portfolio. Even though you have a lot of agility in your portfolio process already, the level of pivoting needed is unprecedented - and all this has to be done remotely. So, what to do?
Sharing knowledge is within
Xebia's
DNA. And during these challenging times, it is even more important to give something away in order to achieve a bigger goal. That is why we are setting up a series of free webinars to share best practices and give concrete guidelines as an answer to current business questions.
Next Webinar: How to rapidly
pivot your portfolio planning and how to do this remotely?
Friday, April 24, 2020, 10.00 am CET
Register using the form on the right hand side 👉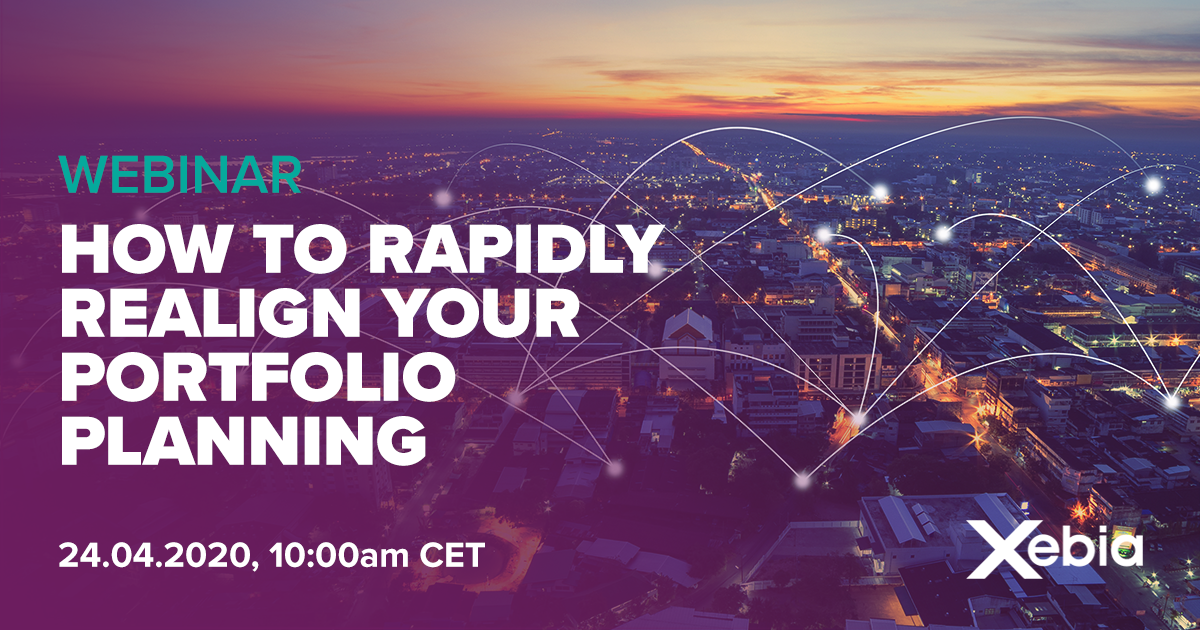 Re-prioritizing and refocusing without completely disrupting your teams.
During the webinar we will discuss the following challenges in this webinar:
How to reprioritize rapidly?

What to do with your current work in progress?

How to ensure your portfolio plan maintains its flexibility when new developments are coming in on a daily basis.


Why should you attend this webinar?
In this webinar we discuss how you can respond to your rapidly changing world, by re-prioiritizing and refocusing without completely disrupting your teams.
Key takeaways

Just specifying new priorities is not enough
You need to balance your new goals, the way you value your initiatives with your teams' capabilities and the current work in progress

Know how you can be prepared for the next disrupting shift in your context
Speaker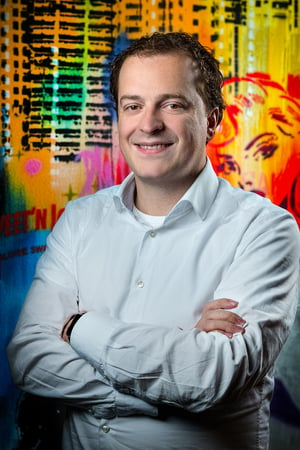 Roel is Organizational Change Consultant and trainer with a passion for transforming organizations and empowering people in teams to become more self-managing. He specializes in the latest self-management practices, like Holacracy, Sociocracy and self-designing teams. Roel has guided and led big Agile transformations at various companies like KPN, ING and Van Lanschot. He is currently working at Ingenico ePayments, where he leads a Spotify inspired large scale transformation across multiple countries.