Organization-wide collaboration is complex. Different departments often speak their own languages, for example, business and IT. Serious Gaming solves this problem by improving communication and collaboration between teams. Unlike any formal training you've ever experienced, this Accelerate Simulation puts your creativity, adaptability, and communication skills to the test as it challenges you to work better—together. You'll learn in a way that actually sticks, through opportunities to experiment (and fail!) in a risk-free environment. Together, you'll gain advanced insight into your company's transformation, as you identify shared goals and commitments—all while having some fun!
What is it, exactly?
Accelerate Simulation is full-day, online teambuilding experience that creates high performing teams through a process of "serious gaming." Based on the Agile methodology, participants collaborate to build a theme park in short iterations, gaining new insights and awareness about how they work together while continuously improving in the process.
Who should take this course?
Developed by team-empowering experts, this full-day program seamlessly merges theory and practice to create high-performing teams for organizations of any size. It's ideal for improving collaborations between all departments, like marketing, IT, sales, and operations, and suitable for 3 to 18 teams, and from 12 to 150+ people. The entire organization can benefit from this impactful and intensive learning experience. Plus, it's a whole lot of fun!
If you want your organization's teams to excel, this Accelerate Simulation is for you.
Benefits
Learn Agile through experience, as you build an entire a theme park together, from planning and execution to review and retrospective

Amplify organization-wide collaboration and boost teambuilding
Reveal what works and flaws that don't, so you can fix them
"The Accelerate Simulation really works as a virtual team-building tool. It made a huge impact on how we collaborate and communicate. We give it full credit for helping us create extremely high-performing teams." – Marieke Berends-Julliens, Verandermanager Belastingdienst.
Creators and Developers of Accelerate Simulation: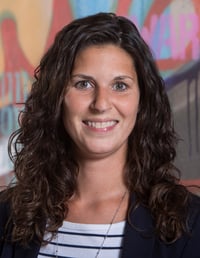 Marianne is an Agile Management Consultant with a strong background in both business and IT. She is known for her ability to guide teams on their way to professional Scrum in challenging environments. With her no-nonsense approach, she manages to get teams and departments unstuck and moving in the right direction fast. Marianne combines the ability to help teams to do the right things with an innate sense of urgency to also help them to be seen doing that.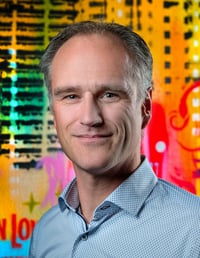 Rik de Groot, Principal Consultant in Organizational Transformation & Change. As a lead consultant in transformations, he gets energy from guiding and coaching the employees and the leadership team. In the last 10 years he has trained hundreds of employees and coaches for various companies such as KPN, ING, APG, Rabobank, ASR, Topicus. Rik is author of the book: Agile - Pocketguide for Agile Organizations and examiner of the Agile Master Certification.

Also on persberichten.com