Do you want to create an organization with mutual communication and collaboration? Sign up for this Online Team Simulation. Experience Agile! No formal training, but an online simulation in which your creativity, adaptability, and communication skill to work together in a team is optimally challenged.

Why
Organization-wide collaboration is complex; different departments speak their specific language which makes communication and collaboration between, for example, business and IT difficult. This simulation has been specially developed to provide a solution for this. Learn to collaborate effectively in short iterations and to continuously improve based on the Agile philosophy.

Want to know more? Please fill in the form and we will get in touch with you as soon as possible.
What is it?
The High-Performance Team Simulation is an online teambuilding and collaboration game. It is developed by experts in the field of empowering autonomous teams in large enterprises. It is a full-day program in which theory and practice merge seamlessly.
This simulation works as a catalyst—and when used for building a theme park, they trigger processes that you probably were previously unaware of.

Benefits
Learn what Agile is by experiencing it!
Experience how you can take your organization-wide collaboration to a higher level.
Experience how this collaboration game will boost teambuilding.
Reveal the right elements and flaws in your team and organization.

For who?
Suitable for 3 to 18 teams, 12 to 150+ people. Organization-wide, including collaboration between Marketing, IT, Sales, Operations, etc.

And in addition to this, it will be great FUN!

We simulate the construction of a theme park, complete with planning, execution, review, and retrospective.
RELATED CONTENT
Your next steps in Serious Gaming. Artikel: Let the games begin
Do you want to deep dive into this topic? Then, read the article The Future of Organizing.
e-Magazine with 12.5 Years of Agile Expertise
Experts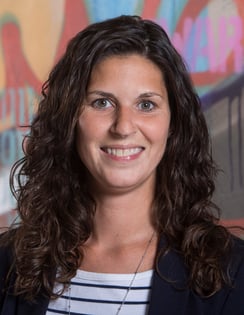 Marianne is an Agile Management Consultant with a strong background in both business and IT. She is known for her ability to guide teams on their way to professional Scrum in challenging environments. With her no-nonsense approach, she manages to get teams and departments unstuck and moving in the right direction fast. Marianne combines the ability to help teams to do the right things with an innate sense of urgency to also help them to be seen doing that.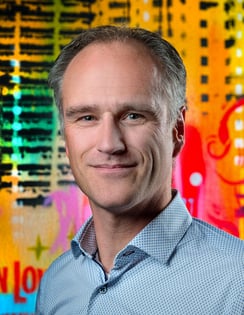 Rik de Groot, Principal Consultant in Organizational Transformation & Change. As a lead consultant in transformations, he gets energy from guiding and coaching the employees and the leadership team. In the last 10 years he has trained hundreds of employees and coaches for various companies such as KPN, ING, APG, Rabobank, ASR, Topicus. Rik is author of the book: Agile - Pocketguide for Agile Organizations and examiner of the Agile Master Certification.

Also on persberichten.com

Do you want to know more about our Digital Transformation & Business Agility services? Let's have a coffee!