When embarking on your journey to become a Digital Leader, your IT should be the enabler to transform your business needs to digital products.

On the IT infrastructure side, many organizations have adopted cloud
services (often hybrid) to facilitate the speed and dynamics required by
application teams.

We see organizations getting ahead faster when they adopt a platform approach to those internal services and therefore empower the consuming teams.

This guide shows how you can:
Position the platform as a product within your organisation
Make the platform customer centric and deliver value
Grow the platform like an internal startup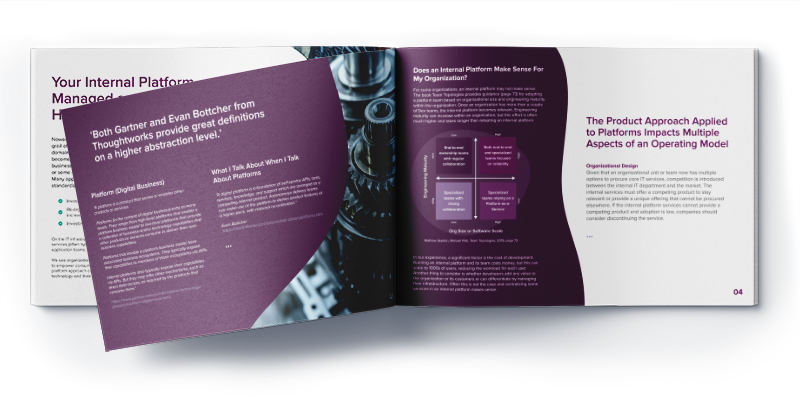 This e-guide is part of Xebia's knowledge base about Platform Engineering.