What is exciting about the role?
Xebia DevOps Consultants make a difference at customers. Our clients dare to innovate using technologies that might just be mature enough for production. We believe in Continuous Delivery and a Cloud First approach. Our "weapons of choice" are among others Docker, Kubernetes and the HashiCorp tool suite. We love to work with Google Cloud, AWS or Azure, depending on the clients' need.
We are looking for new colleagues who understand the DevOps journey and who want to make an impact by saving organizations of their downfall. Your background may be as DevOps Engineer. It is important that you enjoy 'walking on the edge', eager to work on your assignment with technologies you may have encountered during meetups or that you are exploring at night in the basement.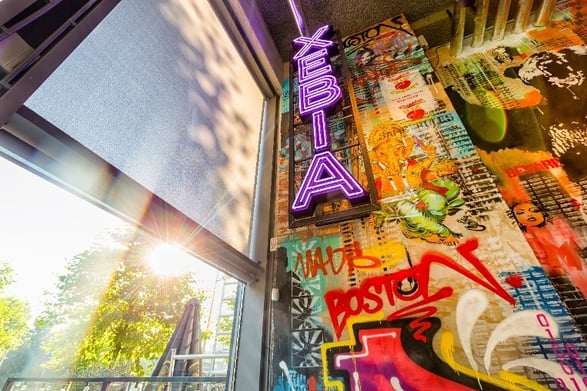 What we look for in you?
8+ years strong background in DevOps with a proven track record of delivering a first-class customer focused support service
3+ years or experience of supporting applications running in Google or any cloud platform.
Must have experience of setting up CI-CD pipeline infrastructure
Should have immense experience in AWS
Must have good experience working on Linux environments and managing deployments
Good experience working on DevOps tools like Jenkins, Chef, Puppet, Ansible, GIT, Bitbucket, Maven, SVN
Experience of supporting mission critical applications web applications with high business transactions and large volume of users.
Experience in performance tuning of web applications and database tuning.
Experience working with Docker containers and Kubernetes.
Should know most of:

API Gateway
Lambda
DynamoDB
Redshift or Openshift
Websphere

Valid US work visa
Location: St. Louis, Denver and San Francisco
Other Desirables:
Writing white papers, blogging and participation in DevOps related events and conferences is a definitive plus
Experience of working in Agile environments using Scrum/XP
API development (REST knowledge)
Individual contributor with excellent analytical skills and ability to think out of box (experience with requirements gathering/engineering are an advantage).
Customer focused is a definite desirable.
Team player with demonstrated ability to collaborate with developers and other stakeholders.
Travel
As part of project teams, willing to travel up to 20-30%.
As a consultancy role, willing to travel 20-50%
Academic Qualification
Engineering Degree / Engineering PG in Computer Science from an Institution of high repute.
Our culture
We thrive for authority. This can only be achieved by working with the best people, offering them the most challenging projects and create a continuous learning environment.
All this is in place so you can accelerate your career.


What can you expect?
Inspiring working environment
The most challenging assignments
Trust
Freedom to accelerate
Much more!
About Us
Xebia is a Dutch headquartered IT company which specializes in Continuous Delivery & DevOps, Full Stack Agile Development, Agile Consulting & Transformation, Big Data/Data Science, Mobile, Cloudification and Data Centre Automation. With core software development offices in Netherlands (Amsterdam, Hilversum), India (Delhi NCR, Bangalore, Pune), France (Paris) and U.S.(Boston, Atlanta) we employ over 1100 people worldwide!

Atlanta is our next software development hub and we are looking for smart, consultative, hands-on software developers to be a part of our exclusive team.
Xebia explores and creates new frontiers in IT. We provide innovative products and services and strive to stay one step ahead of our customers' needs. We turn new technology trends into business advantages. As mainstream frontrunners, we create new IT solutions and build the future with our customers.
Passion for in depth technology & software craftsmanship in combination with Lean, Agile and Scrum practices are Xebia's driving factors and competitive edge. True knowledge workers find Xebia to be an inspiring place to work where they are challenged by peers.
What's next?
At Xebia you find like-minded colleagues who are forerunners in their field, are used to get customer organizations moving and have the courage to leave the beaten track. By sharing knowledge with customers and communities, we constantly broaden our expertise and decide what the next cool thing is to work on.
We challenge you to accelerate your personal development. Curious? We like to tell you more or invite you to one of our events!


Curious to find out more?
You are welcome to get to know us. Get in touch with Prateek Priyadarshi: prateek.priyadarshi@xebia.com