When: July 4th 2017
Where: Laapersveld 27, 1213 VB Hilversum

Step into the world of human-centered design, fast iterations and rapid prototyping and learn how to define and create products that are meaningful for your end-users.
This Open Kitchen introduces you to the design thinking concept through Stanford d.School's interactive exercise "The Wallet Project." You'll experience a full cycle of the design thinking process and learn why this approach is a valuable tool for product owners.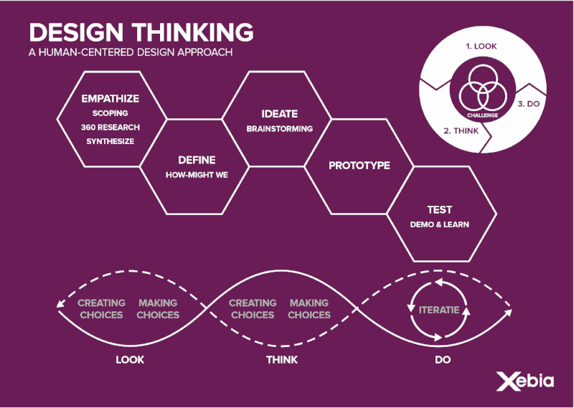 Design thinking is:
Fast-paced | Experiential | Action-Biased (more doing, less talking about it) | User-Centered | Prototype-Driven |Iterative | Fun!
Explore the possibilities of what could be—Think design!
15.30: Welcome
16.00: Introduction + Simulation of Design Thinking As a Valuable Tool for Product Owners presented by Gino Shahidi, Jens Broetzmann and Jurriaan Bernson, Sr. Consultants for Xebia Agile Transformations
18.00: Dinner & Drinks
18.30: Open Discussion
19.00: Big Thanks by Gino Shahidi, Jens Broetzmann and Jurriaan Bernson!
19.10: Drinks & Networking