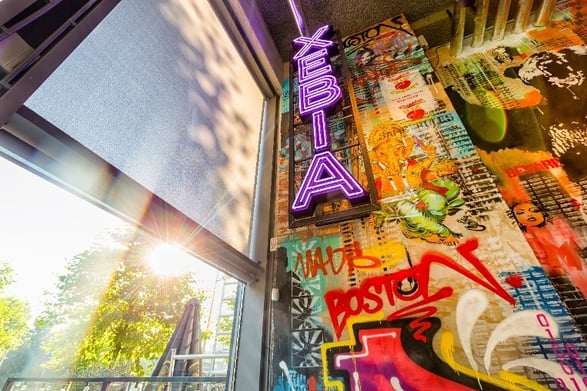 You will be responsible for
As a data scientist in our team we expect you to lead engagements with our customers.
Identify potential opportunities in applying Data Mining methods & techniques to solve existing business problems

Highlight both risks & business benefits in using Data driven approaches

Put across a roadmap for customers & also highlight technology requirement

Define scope, effort & risks in project engagements & lead execution in small team

Actively consult, conduct pre-sales, develop POCs, patriciate incubation/accelerator/product programmes

Introduce and follow good development practices, innovative frameworks, and technology solutions that help business move faster.


>> Drive continuous improvement and innovation.


>> Work with cross functional teams effectivel

What we look for in you?
Good knowledge of advanced statistical methods. Mine and analyze data, applying statistical methods as necessary, pertaining to customers' discovery and viewing experiences to identify critical product insights.

Experience in creating statistical models and/or optimization frameworks for improving processes/products/profits

Should possess working knowledge of visualization concepts along with any one of the software like Tableau, Shiny, Spot fire or D3-JS

Knowledge in Text Mining, Semantic Web, elastic search, Amazon cloud, would be an added advantage.

Experience on Big Data implementation with Big data work flows – MapR, Cloudera, Hortonworks, Kafka, Spark, Sqoop, HDFS-Hive etc,

Translate analytic insights into concrete, actionable recommendations for business or product improvement.

Partner closely with business and engineering leaders throughout the lifecycle of project. Ensure that necessary data is captured; analytic needs are well-defined up front and coordinate the analytic needs.

Should have independently handled a project technically and provided directions to the other Team Members.

Able to persuade stakeholders and champion effective techniques through development.

Strong interpersonal and communication skills: ability to tell a clear, concise, actionable story with data, to folks across various levels of the company.

Demonstrating thought leadership and subject matter expertise in all relevant topics by coming up with papers, publications and Patents

Adapt communications and approaches to conclude technical scope discussions with various Partners, resulting In Common Agreements.

Experience working with tight deadlines

Have suitable qualifications and industry certifications

Skills we're looking for
Expertise with one of the following scripting languages;

Python, R, Knime, Mat-lab, Java, Mat-lab/Octave

OpenNLP, WordNet, NLTK

Hadoop ecosystem, H2o, elastic search, spark

Tech savy and willing to work with open-Source Tools

Proven track record and experience with statistical modeling/data mining algorithms such as

Multivariate Regression, Logistic Regression, clustering algorithms, Support Vector Machines, Decision Trees etc

Machine learning, deep learning and graph mining.

DOE, Forecasting, Segmentation, Uncertainty Analysis etc.

Data Mining i.e. Text Mining, Classification Methods – SVM, NN, etc

Vector Space model for Unstructured Text

Sentiment Analysis, Association Mining

Human computer interaction – speech, voice, emotions, etc.
Experience: 8-10 years with 2+ years of MS or PhD
Multiple positions: banking domain, fintech, automotive, retail, e-commerce, airlines.
Location: Bangalore
Our culture
We thrive for authority. This can only be achieved by working with the best people, offering them the most challenging projects and create a continuous learning environment.
All this is in place so you can accelerate your career.


What can you expect?

Inspiring working environment

The most challenging assignments

Every 2nd week in-house knowledge sharing session (XKE).

Trust

Freedom to accelerate

Much more!


What's next?
At Xebia you find like-minded colleagues who are forerunners in their field, are used to get customer organizations moving and have the courage to leave the beaten track. By sharing knowledge with customers and communities, we constantly broaden our expertise and decide what the next cool thing is to work on.
We challenge you to accelerate your personal development. Curious? We like to tell you more or invite you to one of our events!

Curious to find out more?
You are welcome to get to know us.
Get in touch with Hari: hmishra@xebia.com