The 'do's' of speech technology: let Google and Xebia prepare you!
As a global technology leader, Google concentrates on improving how people get into contact with information. In order to be able to offer high quality speech recognition and to gain a proper understanding of the Dutch language, Google has been investing in artificial intelligence for years. Artificial Intelligence is one or the key building bricks of Google Assistant. There is no avoiding the use of the Assistant, and many organizations are now facing the following questions: "We should be doing something with this, but how and where to start? What are the first steps? And what do we need to make it into a success?"
Jeffrey van den Dungen Bille (Xebia Studio) and Peter Bavinck (Google) share their experiences, Google's theory research of how Google Assistant entered the market and Xebia's practical research of conversational interfaces and product development. After this session, you will know all about the challenges faced by organizations during implementation, how your organization should prepare to get started with speech technology, and how to render this tangible as well as applicable.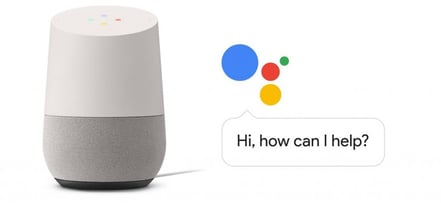 Details:
Thursday, November 22, 2018 Jaarbeurs
Croeselaan 6
3521 CA Utrecht.
Click here to order your ticket.