Portbase connects all parties in the logistics chains of multiple Dutch ports. Using the Port Community System allows to work more efficiently and at lower cost. Portbase belongs to and serves the port community and is a non-profit organisation.
When Portbase decided to migrate the PCS to the cloud, main objectives were to be able to deliver better and faster and to allow more innovation. But the more Portbase moved to the cloud and the faster they got it became more obvious that they had to adapt DevOps to keep up with their own pace.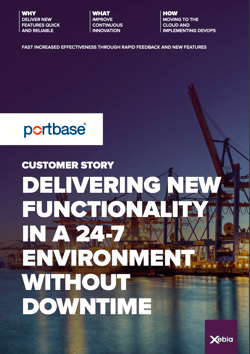 Find out how Xebia helped Portbase to build a Cloud based platform on AWS and adapt the DevOps way of working by downloading this case study.
This client story is part of Xebia's knowledge base in Self Service Platform Automation Services.