Unilever Refreshment NL embraces Agile for more flexibility and full focus on growth - 95% of the team wouldn't want it any other way! They reduced the Time to Market and increased innovative power by choosing an Agile approach.
Unilever's Refreshment division partnered with Xebia to find a way to respond to changing market dynamics more quickly and adequately. The key to success turned out to be Agile. Working with a Kanban board and carefully selected Scrum methods freed up project capacity, improved innovation strength, and shortened their TTM. This new way of working hasn't gone unnoticed. Unilever Global asked the team to share their experiences, as this project shows how change can be sparked at any level. It doesn't always require a top-down approach.
Read this story and find out how Agile enables Unilever's Refreshment division to:
Quickly respond to changing customer needs
Do more with the same amount of people
Improve focus and reduce distractions
Shorten the TTM
Offer the workforce a better work-life balance
Inspire Unilever Global
The results of our new way of working are proof that it works. The challenge now is for the entire organization to embrace this approach. - Joost Houben, Marketing Director Refreshment Benelux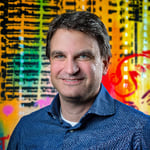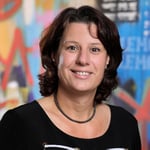 Jens Broetzmann & Riët Broekhuizen, Xebia Business Agility Consultants
Send an e-mail to Jens Broetzman & Riet Broekhuizen
Driving your success through Business Agility towards Results. We work for brands like Unilever, Transavia, Heineken, RTL, JDE, PON, Intergamma, KPN, Florius and ING.