Date: October 1st, 2019, 07:30-09:30 am
Location: Xebia, Laapersveld 27, 1213VB in Hilversum
Let's have breakfast together. Learn about DevOps success stories and get inspired before your workday starts.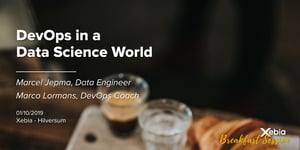 The next session of our DevOps breakfast series will be about DevOps in a Data Science environment.
At our clients, we identified a growing need for high-quality scalable and re-producible data science solutions. Data-driven Marketing, growth hacking and different sources for rapid customer insights generation require a new approach to how we collect and store data and make it available for analysis and experimentation by Data Scientists.
In this session, our experts Marcel Jepma and Marco Lormans will discuss:
• How to handle data science in an enterprise environment
• What does it mean to have a data platform in the public Cloud?
• How to apply DevOps principles to the data science world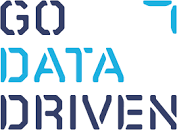 We will share our thoughts and experiences of a real-life use case: 'How we gave Marketing a head-start by building a platform on AWS', in co-operation with our expert colleagues from GoDataDriven.
Agenda:

07:30 - 08:00: Welcome & start breakfast
08:00 - 08:30:
Data Science in the Modern Enterprise
08:30 - 09:00:
Data platforms in the Public Cloud
09:00 - 09:30:
Applying DevOps Principles to the data science world
9:30 Closing remarks and ready to start your working day with new idea's and knowledge
In case of any questions, please feel free to contact aalbrecht@xebia.com