Performance —The Core of Agile!
During this Brainfood Breakfast, you'll gain valuable insight and practical tips on using facts and data to manage and improve your organization's agility.
Dive into next level Agility, the urgency and get inspired to prepare yourself today for tomorrows problems. During this Brainfood Breakfast session you get all insights and foresights for your next step in your Agile and Leadership journey. Get inspired by stories from the trenches, like Bakkersland and future talks.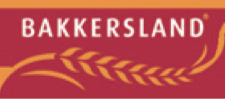 For who
This session is specially developed for CxO's, (HR) directors and (HR) senior managers in the Agile work field. During this session there is enough space for discussion about Agile Performance Management in changing environments.

"Performance is de kern van Agile!"
Tijdens de ontbijtsessie bespreken we de waarde van Agile Performance Management en krijg je nieuwe inzichten en praktische tips die direct in de praktijk kunt brengen.
Leer tijdens deze unieke ontbijtsessie hoe je concreet de performance in jouw organisatie op een eenvoudige manier kunt besturen en verbeteren op basis van feiten en data. In combinatie met de Agile principes.

Programma
07.30 – 8.00 uur Ontbijt
08.00 – 9.50 uur Interactieve sessie
09.50 – 10.00 uur Einde met discussies en netwerken