Performance fluctuations are one of the biggest challenges during Agile transformations. The added value of middle management is often underestimated. What is needed from middle management to drive the Agile transformation and influence the performance positively? How to develop yourself as a next generation manager or leader? What skills and attributes will tomorrow's leaders need to thrive? What new leadership styles will evolve? How will leaders demonstrate good practice?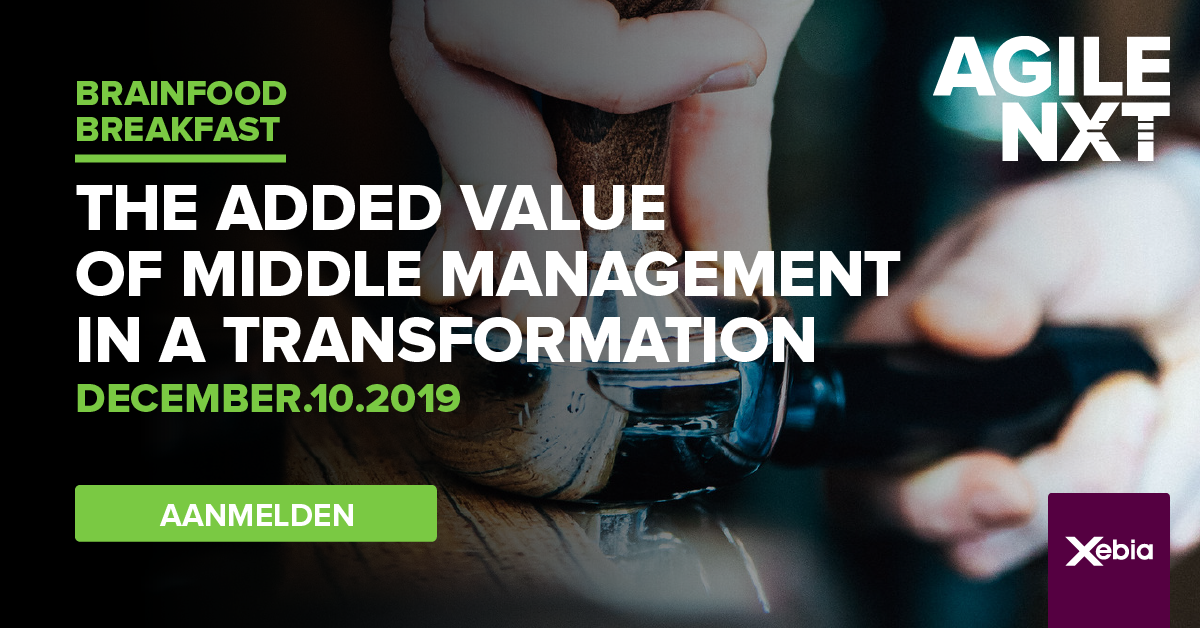 Dive into next level Agility. Get inspired to prepare yourself today for tomorrow's challenges. During this Brainfood Breakfast session, you get all insights and foresight for your next step in your Leadership journey. Get inspired by stories from transformations in middle and large-sized organizations.

For who
This session is specially developed for CxO's, (HR) directors and (HR) senior managers in the Agile work field. During this session, there is enough space for discussion and interaction.

Program
07.30 – 8.00 Breakfast
08.00 – 9.50 (Interactive) session
09.50 – 10.00 Wrap-up with discussions and networking

We love sharing knowledge.