What is exciting about the role?
This is a unique opportunity to be part of our Blockchain Center of Excellence (COE) and this amazing technology, which is changing the way industries operate today. As a part of this pioneer team you will consult, build prototype, and implement Blockchain solutions.
Blockchain is considered as second generation of Internet that promises to bring transparency, trust, privacy and security to the global economy. You will be designing and architecting solutions on Ethereum and the Linux Foundation's Hyperledger Platforms and will work closely with our development and client engagement experts to transform business processes using Blockchain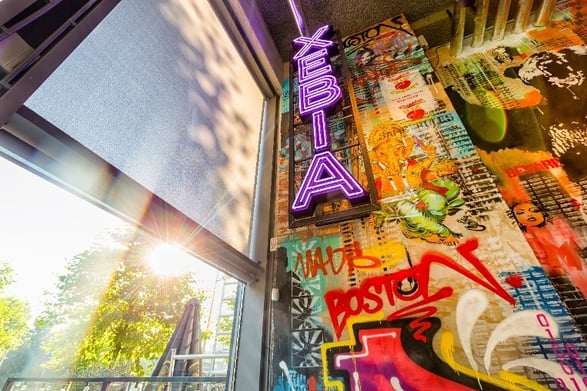 What we look for in you?
Proven track record of excellent software development skills demonstrated through challenging, technically complex client projects
Proven experience of atleast 3 years as a software architect
Excellent knowledge of software and application design and architecture
Strong programming skills in Java or similar programming language. Good understanding of object oriented programming with strong coding and debugging abilities
Good scripting skills in at least one common language (Perl, Python, Shell, Ruby)
Ability to communicate technical matters clearly and effectively to both technical and non-technical audiences
Basic understanding of encryption
Excellent analytical, interpersonal and communication skills, including strong presentation skills
Individual contributor with excellent analytical skills and ability to think out of box (experience with requirements gathering/engineering are an advantage)
Must have the ability to see the big picture and propose the test solutions for functional and non-functional (performance/security) aspects of the system
Should be able to clarify requirements and create acceptance criteria in form of examples by
collaborating with Product Owner and the team
Excellent communication and customer interfacing skills. Customer focused


Added advantage
Passionate about disruptive technologies such as Blockchain
Previous Experience in working in/with pre-sales team
Ideal but not essential if past work included projects in blockchain technology, encryption, or distributed peer-to-peer systems.
Experience with Continuous integration and exposure to tools like maven and Jenkins.
Experience of using IBM Blockchain, Hyperledger or Ethereum
Location: Gurgaon
Our culture
We thrive for authority. This can only be achieved by working with the best people, offering them the most challenging projects and create a continuous learning environment.
All this is in place so you can accelerate your career.
What can you expect?
Inspiring working environment

The most challenging assignments

Every 2nd week in-house knowledge sharing session (XKE).

Trust

Freedom to accelerate

Much more!
What's next?
At Xebia you find like-minded colleagues who are forerunners in their field, are used to get customer organizations moving and have the courage to leave the beaten track. By sharing knowledge with customers and communities, we constantly broaden our expertise and decide what the next cool thing is to work on.
We challenge you to accelerate your personal development. Curious? We like to tell you more or invite you to one of our events!