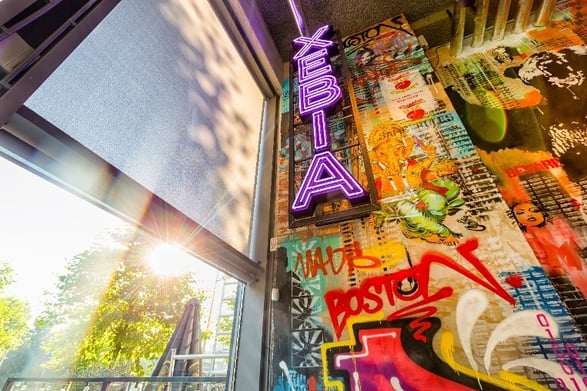 You will be responsible for..
Creating complex data processing pipelines, as part of diverse, high energy teams
Designing scalable implementations of the models developed by our Data Scientists
Hands-on programming based on TDD, usually in a pair programming environment
Deploying data pipelines in production based on Continuous Delivery practices
Advising clients on the usage of different distributed storage and computing technologies from the plethora of options available in the ecosystem


What we look for in you?
Strong development experience is a must. Consistent track record for education and professional career.
Experience with Apache Spark (required)
Experience with Hadoop administration and development (required)
Good to have experience with Storm, Kafka, NiFi, Spark Streaming, Spark MLlib, Spark GraphX, Flink, Samza, Map Reduce
Familiarity with data loading tools like Flume, Sqoop.
Knowledge of workflow/schedulers like Oozie.
Proven understanding with Hadoop, HBase, Hive, Pig, and HBase.
Good understanding of Object oriented design, Design Patterns
Has done development or debugging on Linux/ Unix platforms.
Motivation to learn innovative trade of programming, debugging and deploying
Self starter, with excellent self-study skills and growth aspirations
Excellent written and verbal communication skills. Flexible attitude, perform under pressure.
Test driven development, a commitment to quality and a thorough approach to the work.
A good team player with ability to meet tight deadlines in a fast-paced environment
Suitable qualifications and industry certifications

Skills we're looking for
4+ years Big Data ecosystem experience along with admin, development, cloud and app integration experience
3+ years Consulting experience
3+ years enterprise projects – customer centricity, optimization, predictive engines, enterprise data hub
Experience in Big Data application development involving various data processing techniques Data Ingestion, In-Stream data processing, Batch Analytics
Excellent knowledge, experience with the Hadoop stack (Hadoop, Spark, Spark Streaming, H2o.ai, Hbase, Sqoop, Flume, Shark, Oozie, etc.).
Solid exposure to Core Java and distributed computing
Good understanding of NoSQL platforms like HBase, Couch Base, Vertica, MongoDB, Cassandra
Proficient in SQL queries and stored procedures.
Proficient in SQL, NoSQL, relational database design and methods for efficiently retrieving data Prior experience with Hadoop, HBase, Hive, Pig and Map/Reduce.
Location: Bangalore
Our culture
We thrive for authority. This can only be achieved by working with the best people, offering them the most challenging projects and create a continuous learning environment.
All this is in place so you can accelerate your career.


What can you expect?
Inspiring working environment
The most challenging assignments
Every 2nd week in-house knowledge sharing session (XKE).
Trust
Freedom to accelerate
Much more!

What's next?
At Xebia you find like-minded colleagues who are forerunners in their field, are used to get customer organizations moving and have the courage to leave the beaten track. By sharing knowledge with customers and communities, we constantly broaden our expertise and decide what the next cool thing is to work on.
We challenge you to accelerate your personal development. Curious? We like to tell you more or invite you to one of our events!

Curious to find out more?

You are welcome to get to know us.
Get in touch with Hari: hmishra@xebia.com