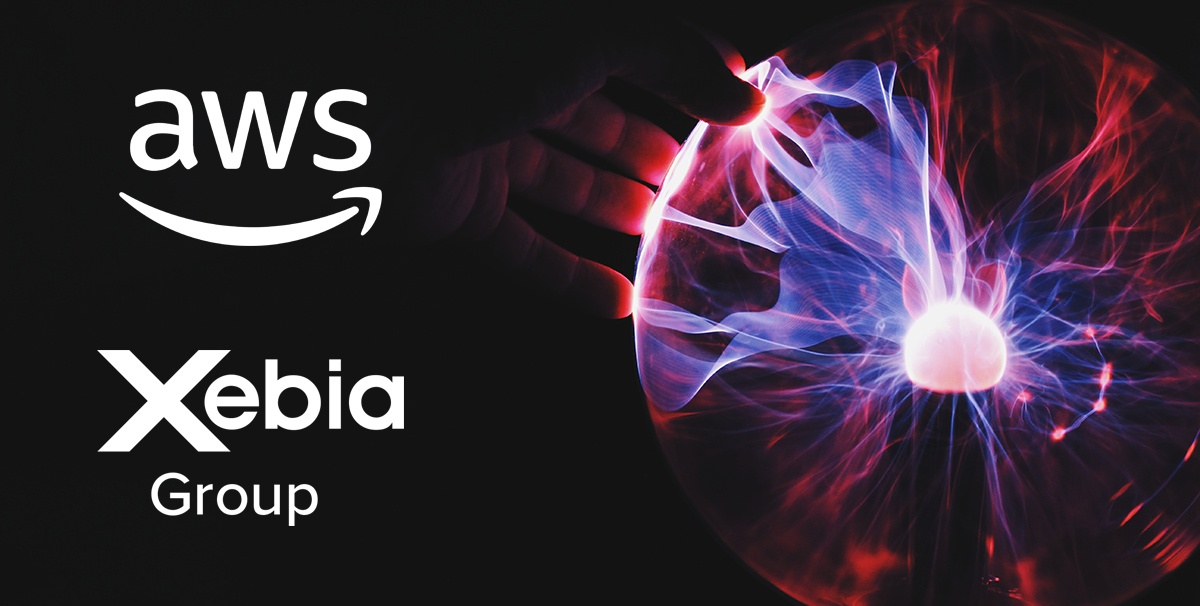 Xebia applies cutting-edge data technology to accelerate organizations along their data-driven journey and operates on three distinct principles, Authority, Focus, Value. These principles guide every decision made by both management and staff.
Xebia chooses to partner with AWS because of the scale and innovation ability, ensuring that the technology we apply at our customer projects is on top of the wave.
AWS Premier Consulting Partner

AWS recognized Xebia as a Premier Consulting Partner. This means that at Xebia there are at least 10 consultants who have the AWS Technical Professional Accreditation and 10 consultants who have the AWS Business Professional Accreditation. AWS also requires a Premier partner to have at least 35 certified professionals on an Associate Level and 10 on a Professional Level.
On top of the Premier Consulting Partner recognition, AWS also awards Xebia with the Machine Learning Competency. This competency enables customers to identify and connect with APN Partners that can support them in multiple areas, including data services, platform solutions, and SaaS/API solutions. To obtain this competency, Xebia underwent a strict validation of its capabilities to demonstrate technical proficiency and proven customer success. Xebia completed a technical audit of its ML practice.
Machine Learning
Our center of excellence Xebia Data provides the data consultancy you need to transform your business into an AI-driven enterprise that can respond quickly to change. Custom data solutions and predictive models ensure that your business is in front of the wave. This dedicated team of experienced data engineers and business-savvy data scientists combines the best Big Data and machine learning technologies to help your organization become truly driven by data and AI. Our data scientists are business minded, communicative people, with scientific backgrounds and solid programming skills who excel at working with cloud technology.
Customer Stories
Xebia has been developing solutions on AWS for customers, including Heineken, WeTransfer, KNAB, Royal FloraHolland, Quby, COIN, and Wehkamp.
Quby
Quby, the creator of smart thermostat and in-home data service platform Toon, has the ambition to contribute to reducing the amount of energy that hundreds of thousands of households unknowingly waste. They believe that smart data-driven solutions are the key to reach this goal. That's why Quby chose to start working together with Xebia on the introduction of smart data-driven solutions on AWS.
Royal FloraHolland

In 2017, Royal FloraHolland launched the Digital Greenhouse, a global trade platform for floriculture. In addition to digitizing their existing services, it also worked with Xebia to implement the cloud infrastructure and to develop new and innovative solutions to help growers and buyers find each other more easily. These solutions include deep learning applications, up-to-date reporting, predictions and smart recommenders. This customer story is also featured on the Amazon website.
Events
Xebia is the founder and organizer of the AWS Amsterdam Meetup Group. To see the upcoming meetups, check out the website.