What is exciting about the role?
As a Consultant-Angular JS, you understand the client landscape and care about his business. At Xebia, you will learn a lot about smart responsive design. Being the front-end developer, you would employ the best practices to meet the target and bring the desired outcome. You have the ability to work independently yet passionate enough to guide your team about the process of software development. Your role is imperative in providing post-launch support for defect and problem resolution. Also, you get to work closely with the engineering leads to understand the details and constraints of technical implementations.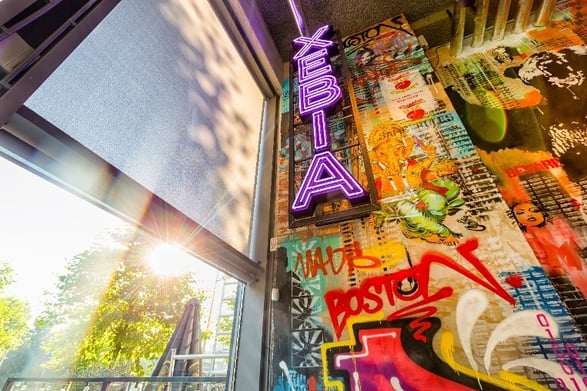 What we look for in you?
We expect you to be updated with front-end technologies.
You must be able to contribute to open-source communities. You have the enthusiasm to write blogs, contribute to communities like Stack overflow.
You should have a public repository of your portfolio.
You have experience in building next generation web applications alongside Java and Spring MVC.
You have experience in utilizing client side technologies to develop responsive user experience.
You have knowledge of frameworks like Aurelia, ReactJS.
You have an experience of 3-10 years.
Location: Bangalore or Gurgaon

Our culture
We thrive for authority. This can only be achieved by working with the best people, offering them the most challenging projects and create a continuous learning environment.
All this is in place so you can accelerate your career.


What can you expect?
Inspiring working environment
The most challenging assignments
Every 2nd week in-house knowledge sharing session (XKE).
Trust
Freedom to accelerate
Much more!

What's next?
At Xebia you find like-minded colleagues who are forerunners in their field, are used to get customer organizations moving and have the courage to leave the beaten track. By sharing knowledge with customers and communities, we constantly broaden our expertise and decide what the next cool thing is to work on.
We challenge you to accelerate your personal development. Curious? We like to tell you more or invite you to one of our events!